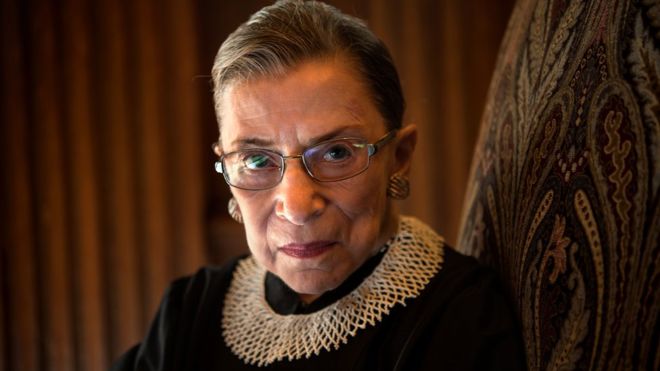 The evil Jew Supreme Court Justice Ruth Bader Ginsburg is going to miss a second week of Supreme Court hearings. The White House is even preparing for her departure.
Supreme Court Justice Ruth Bader Ginsburg will miss next week's court sessions and work from home, but her recovery from early-stage lung cancer surgery remains "on track" and no further treatment is needed, the court announced Friday.

"Justice Ginsburg will continue to work from home next week and will participate in the consideration and decision of the cases on the basis of the briefs and the transcripts of oral arguments. Her recovery from surgery is on track," Supreme Court public information officer Kathy Arberg said in a statement.

"Post-surgery evaluation indicates no evidence of remaining disease, and no further treatment is required," she said.
This whole idea of judges and justices being allowed to give their opinions without being physically present at the hearings is truly bizarre. It shouldn't be allowed regardless of rules or precedent. But we live in circus world so we shouldn't expect anything less.
They keep saying that she's recovering etc.. but I don't buy it. She's in her 80s and has all sorts of health problems. If she hasn't actually died yet, she'll be dead soon and President Trump will choose her replacement.