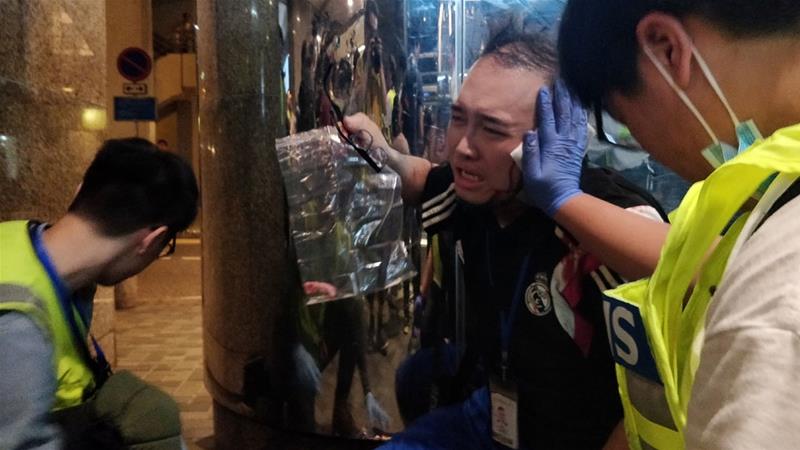 Shit in Hong Kong continues to be crazy. These CIA-backed terrorists are causing all sorts of problems. The latest incident involved these ZOG terrorists vandalizing a mall and people getting slashed with a knife.
Hong Kong anti-government protesters crowded a shopping mall in running clashes with police on Sunday during which a man with a knife slashed several people and apparently bit off part of a local politician's ear.

A human chain in Cityplaza, in the eastern suburb of Taikoo Shing, turned into a face-to-face conflict with police, running up and down escalators where families with young children had been window shopping just minutes before and watching skating on the ice rink.

Police said protesters had vandalized a restaurant in the mall after a peaceful chanting of slogans in the 22nd straight weekend of protests by Hong Kong people furious at perceived Chinese meddling in the former British colony which returned to Chinese rule in 1997.
I'd be absolutely fine with the Chinese government shooting these people dead in the streets. It's actually amazing that they haven't done that yet. Of course, they probably get the fact that if they do that, the Jewish/ZOG media will whine about human rights abuses etc.. But still, they can't let this situation continue. It isn't a good look for China.