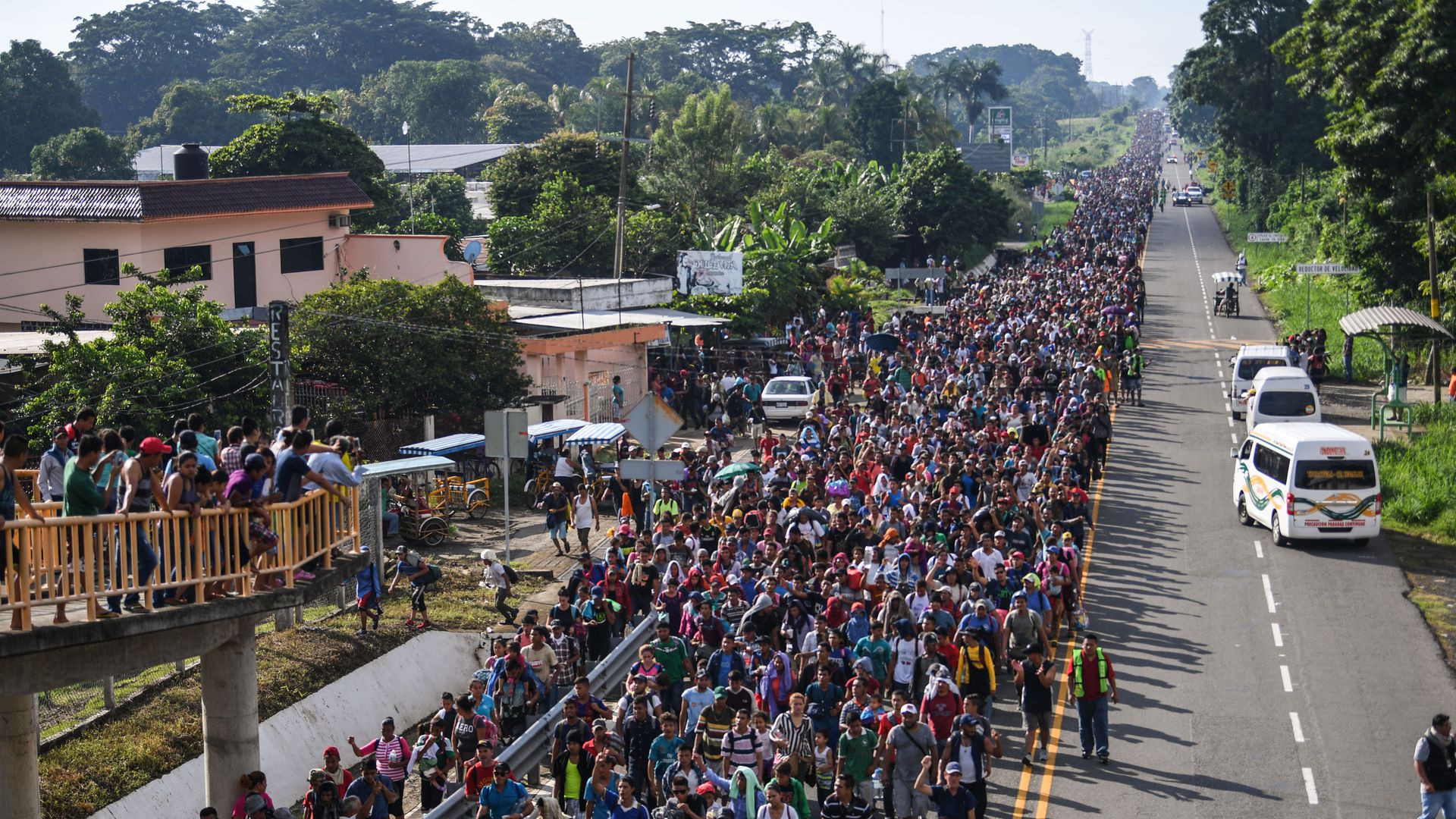 Mexico and these other Central American "countries" have done very little to stop this caravan business. This caravan of brown monkey invaders has now grown to over 7,000+.
Donald Trump put out a few tweets this morning about it. He's in the process of suspending foreign aid to several Central American shitholes who did nothing to stop this.
Sadly, it looks like Mexico's Police and Military are unable to stop the Caravan heading to the Southern Border of the United States. Criminals and unknown Middle Easterners are mixed in. I have alerted Border Patrol and Military that this is a National Emergy. Must change laws!

— Donald J. Trump (@realDonaldTrump) October 22, 2018
Every time you see a Caravan, or people illegally coming, or attempting to come, into our Country illegally, think of and blame the Democrats for not giving us the votes to change our pathetic Immigration Laws! Remember the Midterms! So unfair to those who come in legally.

— Donald J. Trump (@realDonaldTrump) October 22, 2018
Guatemala, Honduras and El Salvador were not able to do the job of stopping people from leaving their country and coming illegally to the U.S. We will now begin cutting off, or substantially reducing, the massive foreign aid routinely given to them.

— Donald J. Trump (@realDonaldTrump) October 22, 2018
He also spoke to reporters this afternoon and talked about how he plans to stop the caravan invasion at the southern border.
The military is going to need to deal with this. Who knows how large this caravan is going to get by the time it gets to the U.S.-Mexico border. It's already grown from 5,000 to 7,000 in a very short period of time. The border patrol alone won't be able to handle this.
Here's a few clips showing what's going on, including some reports from the kike media telling us how this invading army of brown genetic waste is fleeing poverty etc.. They are literally spreading pro-invasion propaganda.
I see lots of young brown men in these clips. This is an invading army that needs to be repelled.
Once the military is deployed to the border they should be given orders to shoot anyone who crosses illegally.