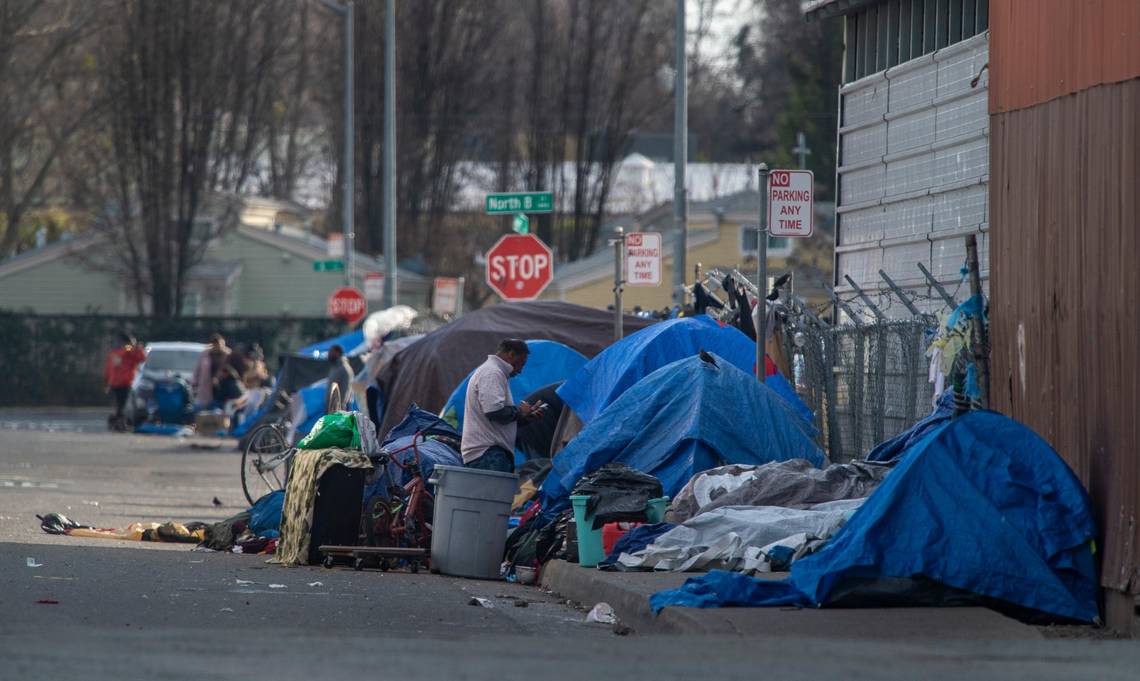 California cities have truly become vibrant. They've been enriched with homeless, syringes and poop. This is what one should expect in a diverse multicultural society.
A business owner in California says she has been forced to relocate after 15 years because of the growing homelessness crisis in the state.

Elizabeth Novak, who owns a hair salon in downtown Sacramento, posted a video on Twitter on Friday describing how she often finds people camping in tents across her front door.

She told how the vagrancy epidemic gripping the state is affecting long-standing business owners and that her shop has been broken into and she has even been attacked.

Novak, who has run her salon for 15 years, said in her social media message that she often has to clean-up urine, feces and used needles left by rough sleepers on her doorstep.

While the issue in San Francisco and Los Angeles has been well documented, the fact that businesses in Sacramento are also suffering as a result of it lays bare how widespread the crisis has become.
Yeah, that last paragraph says it all. The big California cities are a complete disaster. I have no idea why anybody would want to live in these places. You have to deal with third world problems because of multiculturalism and the cost of living is through the roof.
This is why there are many people hoping for a giant earthquake that will cause the entire state to fall into the Pacific Ocean.