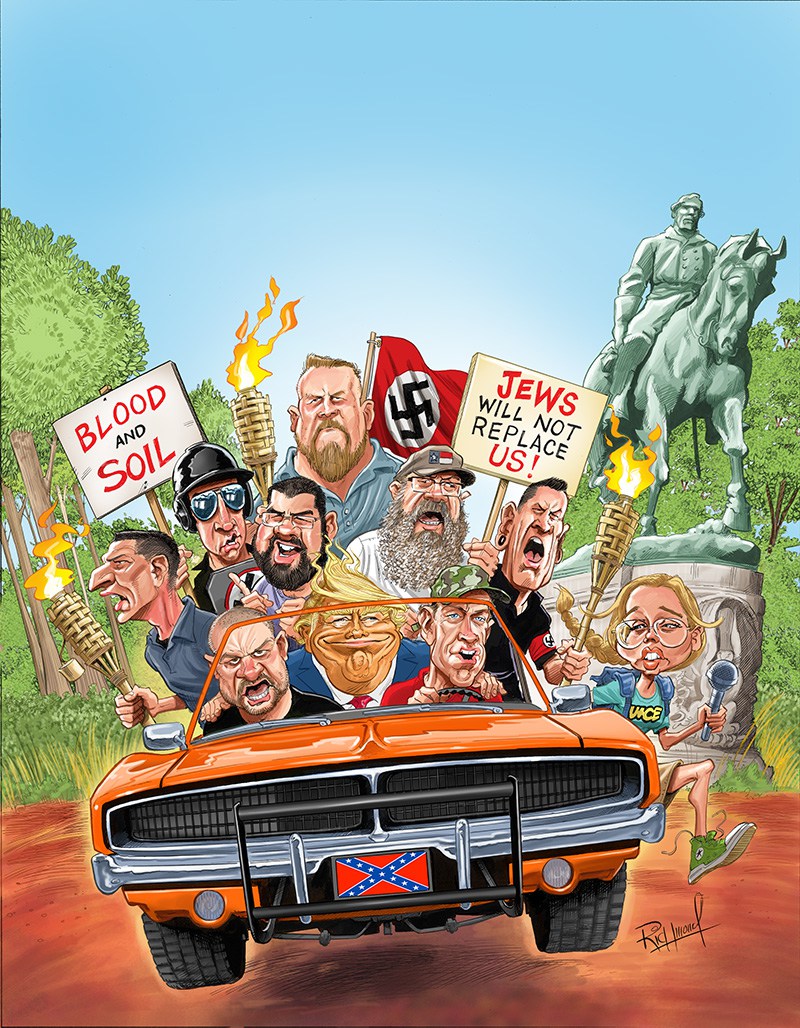 What a great piece of art this is. As you can see, it depicts some of the figures who played a role in the Unite the Right rally. It's got all sorts of people including Azzmador, Chris Cantwell, Donald Trump and even Elle Reeve from Vice.
Tom Richmond is the artist. He did a good job. It is very funny.
It is set to be published in Mad Magazine.