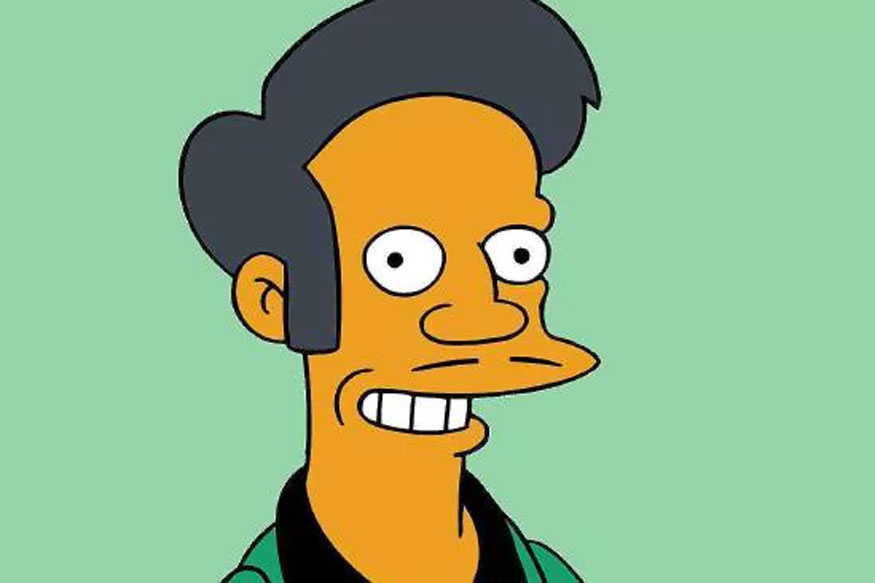 Here's another example of political correctness gone mad. The Indian character Apu is apparently getting removed from "The Simpsons" show because of racism.
The Simpsons is going to drop Indian character Apu following a backlash against alleged racial stereotyping, a producer has claimed.

Kwik-E-Mart owner Apu Nahasapeemapetilon will be quietly written out of the long-running TV cartoon series to "avoid the controversy", Adi Shankar said.

The Indian-American producer said he was told by two people who work on the show and a third source who works with creator Matt Groening.

Shankar said he was disappointed with the decision, having launched a contest in April for the public to help write a script which transformed Apu from a bad stereotype into "a realistic portrayal of Indians in America".

"I got some disheartening news back, that I've verified from multiple sources now: They're going to drop the Apu character altogether," he told IndieWire.
There's still nothing official but there's been a great deal of nonsense whining about the Apu character in the media.
Here's a clip from the UK's Good Morning Britain show where they endorse removing Apu.
And six months ago, ABC News ran a piece claiming that "The Simpsons" was a racist show because of Apu.
I haven't watched television let alone "The Simpsons" in ages. In fact, I don't think I've seen a full episode of "The Simpsons" since the early 1990s. But based on the random clips that are out there, it appeared as if the show became increasingly bizarre and weird. I do remember the Apu character and don't recall anything that would be remotely offensive about how he was presented.
This whole thing is just dumb. Who exactly was offended by this Apu character? This looks like yet another case of manufactured outrage by the Jew-run media. Political correctness needs to die a quick death. It is getting increasingly stupid. You know things have gone full retard when fictional cartoon characters are being singled out for racism.