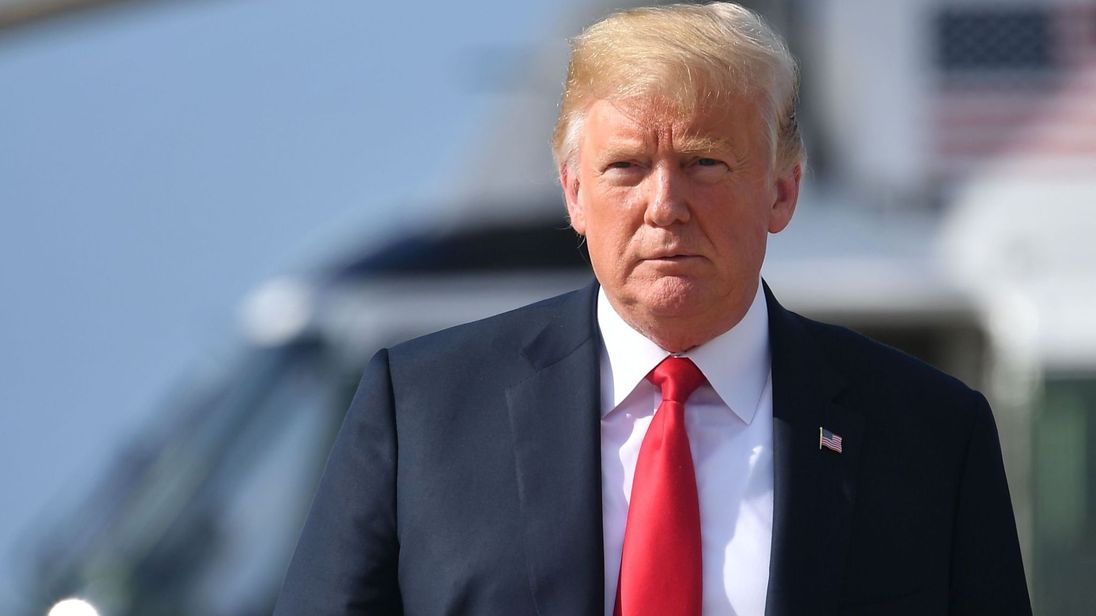 The Jews are literally claiming that the bad orange man in the White House is at least partially responsible for the synagogue shooting.
Here's an article from Haaretz a leftist Israeli publication claiming that Donald Trump prepped the shooter.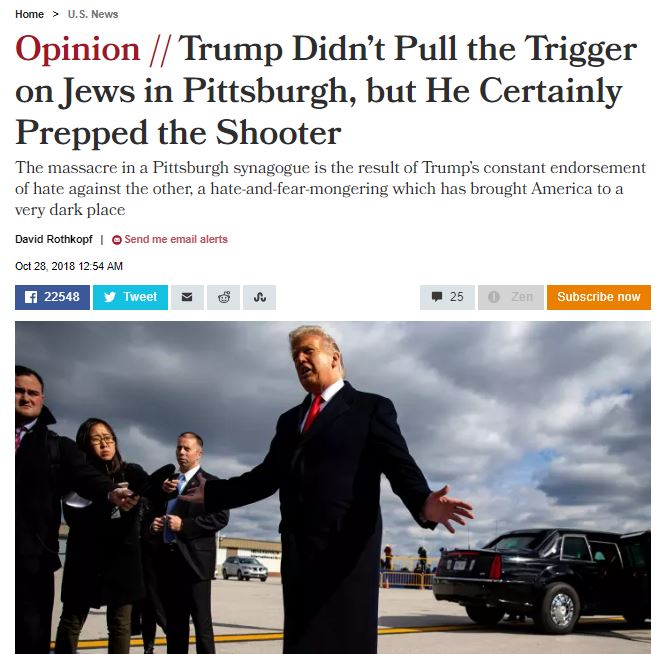 The Jewess Julia Ioffe also wrote a piece in the Washington Post saying that Trump bore responsibility for the synagogue shooting.
I think this piece from @juliaioffe is the best I've read on how to think about the culpability of demagogues when rhetoric turns to violence. https://t.co/FpuqfdIu5p

— Matthew Miller (@matthewamiller) October 28, 2018
Ioffe went off the deep end later claiming that Trump had radicalized more people than ISIS while on Jew-run CNN.
Far-left writer Julia Ioffe, who blamed Trump and Glenn Beck for the synagogue shooting, claims that Trump has "radicalized so more people than ISIS ever did."

CNN's @JakeTapper just sits there and does absolutely nothing.pic.twitter.com/Sfh9ZbhvPP

— Ryan Saavedra (@RealSaavedra) October 29, 2018
Even she realized how insane this comment was and later apologized for it.
@juliaioffe apologizes on CNN for saying that Donald Trump "radicalized more people than Isis" pic.twitter.com/PEZ08N7VUy

— Jon Nicosia 🇺🇸 (@NewsPolitics) October 29, 2018
She also posted this tweet whining about how she feels less safe as a "journalist" in America than in Russia.
I have to say, I feel less safe as a journalist in America these days than I ever did in Russia. A lot less safe.

— Julia Ioffe (@juliaioffe) October 29, 2018
As if she can't just move to Israel if she feels uncomfortable.
These Jews are completely insane. There's undoubtedly other examples I could cite but these two are more than enough. They are blaming Trump for the synagogue shooting even though the shooter was anti-Trump and thought that Trump was part of a Jewish globalist conspiracy.
How the hell is Trump responsible for some guy who did not support him politically and decided to shoot up a synagogue? Can you Jews get any more ridiculous? This is the type of shit that has made people hate your filthy race for thousands of years.