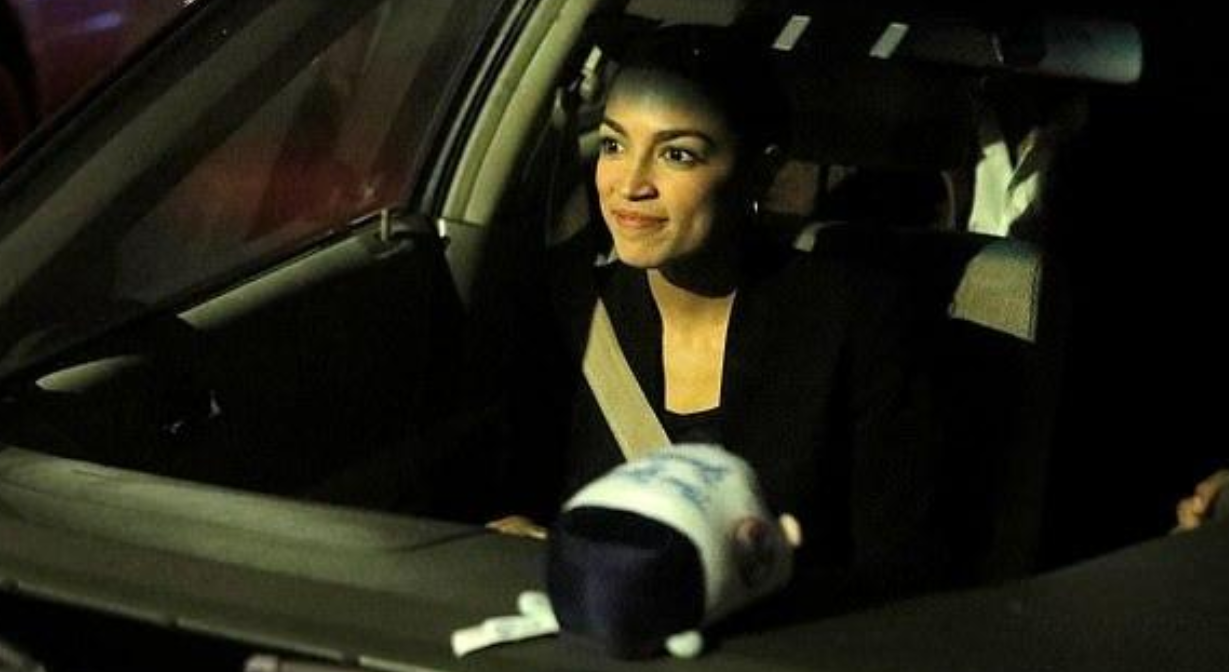 AOC is being called a hypocrite for spending over $29,000 on car rides. As you know, cars emit exhaust into the atmosphere and this as AOC tells us is contributing to climate change which in turn will destroy the planet in 12 years time.
New York Rep Alexandria Ocasio-Cortez has clapped back after being branded a hypocrite for touting a Green New Deal but spending thousands of dollars on ride-share apps.

According to election filings, her campaign spent $29,365.70 on car services and $8,335.41 on subway fares, despite her Queens headquarters being just a one-minute walk from the subway.

On Saturday night, Ocasio-Cortez hit back at the New York Post for highlighting the figures, claiming she is just 'living in the world'.

'I also fly and use A/C,' she tweeted to her more than three million followers.

'Living in the world as it is isn't an argument against working towards a better future. The Green New Deal is about putting a LOT of people to work in developing new technologies, building new infrastructure, and getting us to 100% renewable energy.
So she's just living in the world is she? A world that she seeks to destroy. Her "Green New Deal" plan literally calls for tearing down every building and rebuilding it to be environmentally friendly. It also calls for abandoning all air travel in favor of high speed trains and other technologies that haven't been invented yet.
But it is quite funny to see how she wants to enjoy all the fruits of the modern world. Even though she claims that enjoying the fruits of the modern world are contributing to a situation that will destroy the planet.
So yeah, I'd say her critics have a point. It is slightly hypocritical. And just how the hell is she managing to spend $29,000+ on car rides? That's completely insane especially considering she's only been in Congress for a few months!