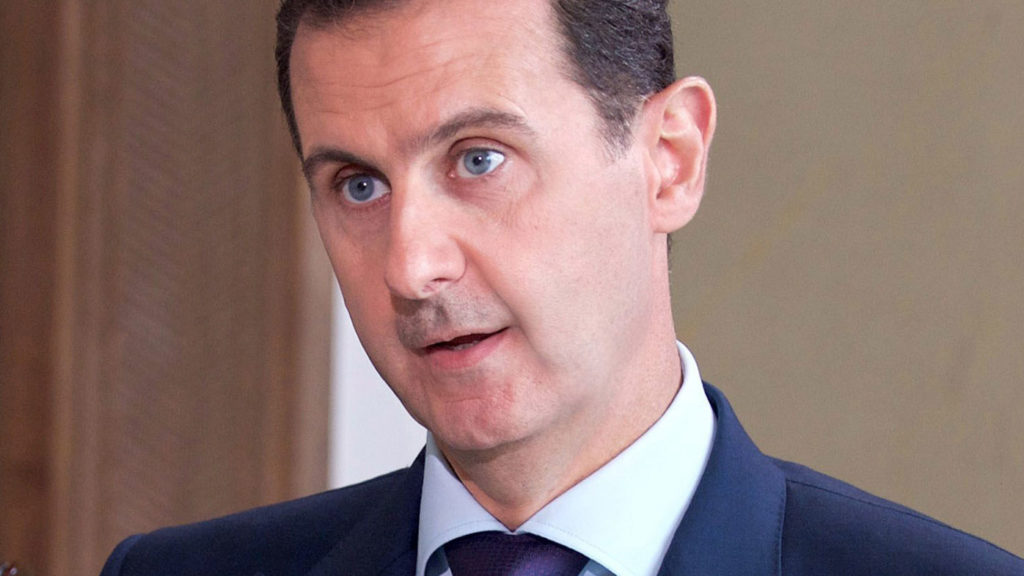 Syria's leader Bashar Al-Assad has already been accused of gassing his own people on several occasions. Despite these accusations being nothing but Jewish hoaxes, they were enough to convince Donald Trump that he had to respond by launching missiles against Syria's government. On one occasion, the only evidence offered was some video showing children getting sprayed with water hoses.
It's only fitting that Assad is being accused of gassing his own people again. The Jews really seem to like accusing their enemies of gassing people. Must be something in their DNA that causes them to do this.
The US says it has seen signs the Syrian government may again be using chemical weapons in its attritional offensive to recapture the last rebel-held pocket of the country, warning the use of any such weapons would incur retaliatory measures from Washington and its allies.

The alleged attack occurred on Sunday on the border of Idlib province, where in recent weeks the Syrian president, Bashar al-Assad, has stepped up an air and ground campaign that has killed at least 150 people and displaced more than 200,000 from their homes.

Local reports said four hardline Hayat Tahrir al-Sham (HTS) fighters were injured by chlorine released by munitions dropped near the village of Kabana on Sunday.

The use of chlorine was alleged by the Idlib province health directorate but has not been corroborated by monitoring groups or international media. No casualties were reported in the mountainous area, where most residents have fled because of fighting.
There's no reason to believe these claims. Why would Assad who has taken back control over his country with the help of the Russians just randomly gas people? Especially considering that it is the only thing that has invited military intervention from the West. There are zero reasons for him to do such a thing.
This whole thing is a bunch of bullshit.