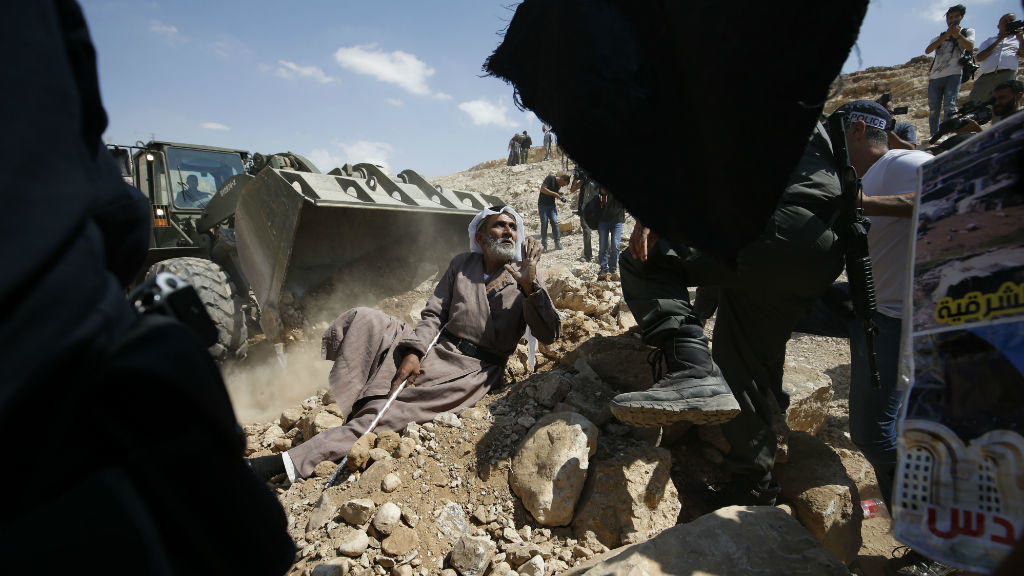 These kikes just don't give it a rest do they? They've just started demolishing Palestinian homes in the West Bank that are in areas controlled by the Palestinian Authority.
AFP:
Israel began demolishing a number of Palestinian homes it considers illegal south of Jerusalem early Monday, an AFP journalist said, in a move which has drawn international concern.

Dozens of Israeli police and military sealed off at least four buildings in the Sur Baher area close to the Israeli security barrier cutting off the occupied West Bank early Monday, the journalist said.

An earthmover later started demolishing a partially-built two storey building.

Reporters were prevented from reaching the area while residents and activists were dragged out of the homes.

One man yelled "I want to die here", after being forced out.

The buildings are close to Israel's separation barrier which cuts off the occupied West Bank and the Jewish state says they were built too close to the wall.

Palestinians accuse Israel of using security as a pretext to force them out of the area as part of long-term efforts to expand settlements and roads linking them.

They also point out that most of the buildings are located in areas meant to be under Palestinian Authority civilian control under the agreements between the Palestinian and Israeli governments.
Once again, we see the true nature of the Jew unleashed with what they are doing here. Agreements and contracts mean nothing to them. They're a race of swindler and liars.
And Jews wonder why a growing number of people want to put them in concentration camps. They're a group of demonic cretins that will need to be collectively dealt with if there is to be peace in the world.