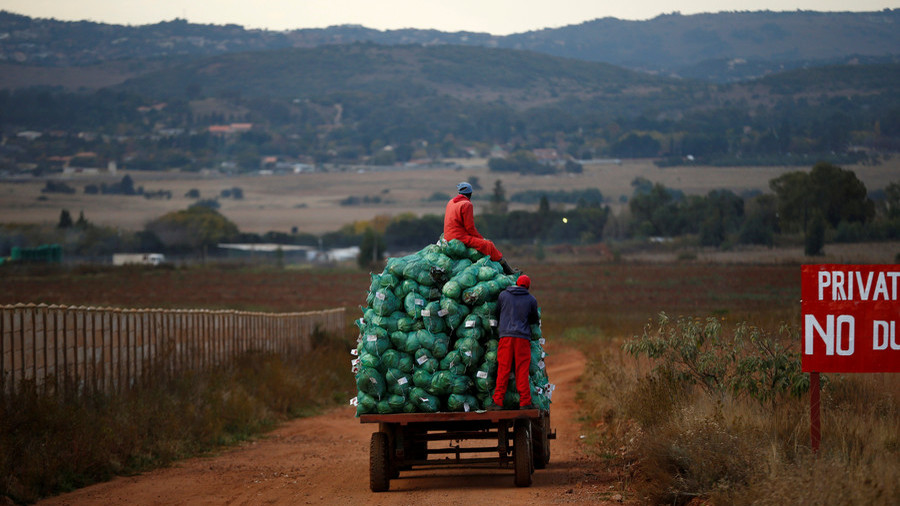 Hundreds of White South African farmers are continuing to leave South Africa for Australia. This after the Communist nigger-run government of South Africa is looking to seize their land with no compensation. Whites have also been the victims of black violence all over the country.
RT:
More than 200 farmers from South Africa have applied for humanitarian visas in Australia after allegedly suffering attacks for being white, according to the Australian Home Affairs Ministry.

"The type of criteria they of course have to meet – or the key one – is evidence of persecution, so that's exactly what we will be looking at," Home Affairs Deputy Secretary Malisa Golightly said. Home Affairs said 89 refugee visa applications relating to 213 people had been received, although they did not specify their ethnicity or any other details.

News reports emerged earlier this year revealing that white farmers in South Africa had faced persecution after the country's government approved a new law allowing for the confiscation of their lands, which would be transferred to black citizens.

Following the reports, Australian Home Affairs Minister Peter Dutton announced his willingness to start fast-tracking humanitarian visas for South Africans who had endured violent rural crime at home and wished to move Down Under. The step was slammed by the South African opposition, which called Australia, and those willing to escape there, 'racist.'

The controversial legislation was endorsed by South African President Cyril Ramaphosa, who pledged to hand the lands owned by white farmers since the 1600s to black citizens of the country without compensation for the owners. South Africa's 50 million citizens are predominantly black, but 72 percent of farmland reportedly belongs to whites.
What the blacks are doing in South Africa is fundamentally retarded. White people make productive use of the land and grow crops so people have food to eat. Forcing White people off these lands will ensure that South Africans no longer have food.
These blacks are definitely not going to make good use of the land. This same exact exercise was tried in Zimbabwe and it was a disaster.
It will be really funny to see what South Africa looks like when all the White people have been forced to leave. You'll just have a bunch of violent and hungry niggers killing, raping and eating one another. It will not be a pretty sight.