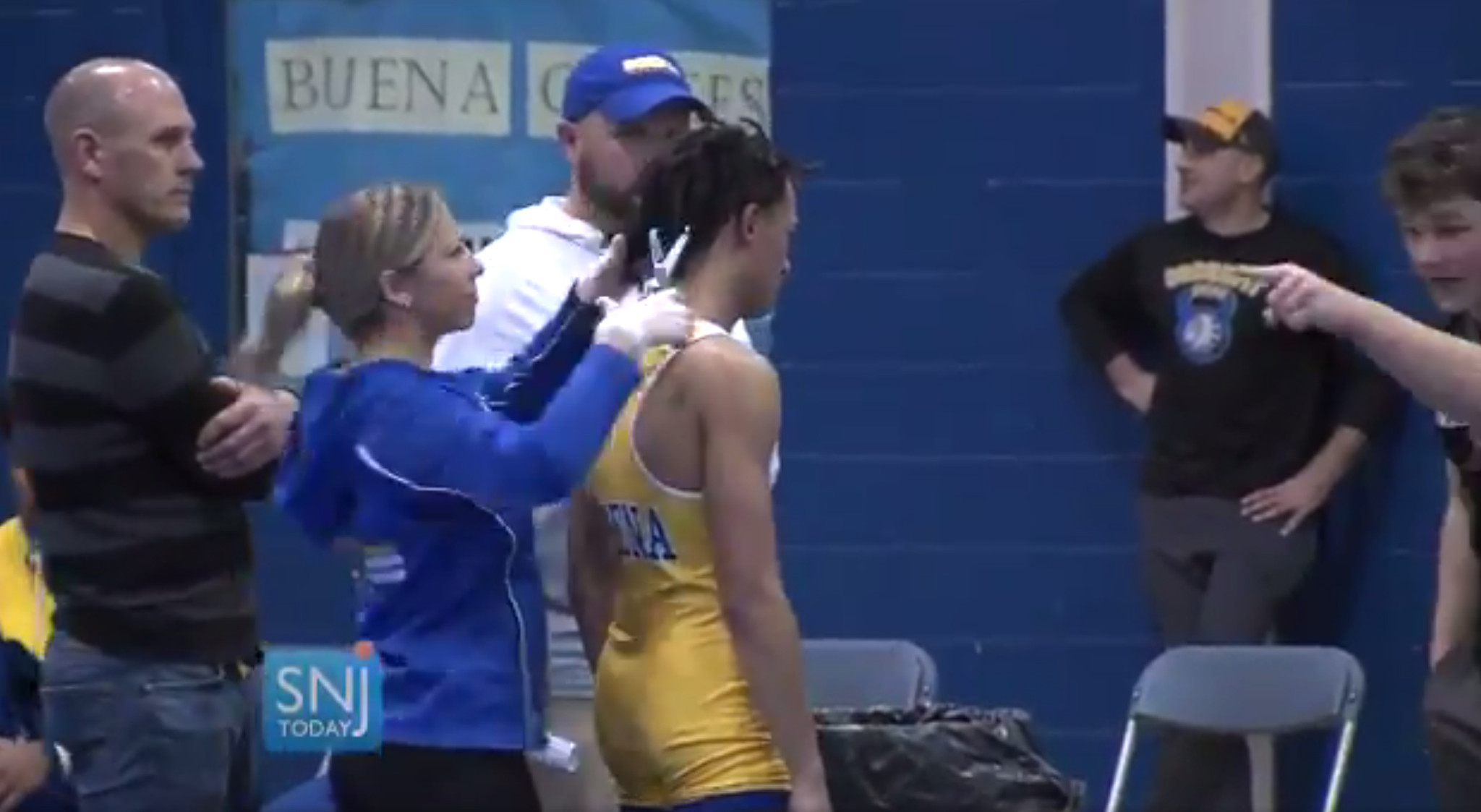 Requiring blacks to follow the same rules as Whites is racist. A White referee forced a black wrestler to cut his hair before a match because his hair did not conform to the rules. He has been fired for enforcing the rules because applying rules to blacks automatically means you hate niggers.
The white New Jersey referee who made a black varsity wrestler cut his dreadlocks to compete will no longer work in the school district, according to a report.

Alan Maloney was effectively banned this week by Buena Regional School District Superintendent David Cappuccio after a video of 16-year-old wrestler Andrew Johnson getting his locks clipped went viral.

"He's done working with our district," Cappuccio said at an emergency education board meeting called after the incident, ABC News reported.
An emergency meeting? lol
So because the feelings of a black wrestler was hurt, it requires emergency school board meetings and national media coverage?
All this bullshit about racism is just that. It is total and complete bullshit. How many people do you know hate blacks just because of their skin color? It is true that many people dislike the behavior of blacks but that doesn't mean that they just automatically hate every black they come into contact with.
The point being is that this incident is just invented racism. Events which do not prove racism are presented as racism any way. And the definition of the term "racism" keeps changing so nobody even knows what is "racist" and what isn't.
The entire concept of racism is a hoax designed by Jews to use racial minorities as a weapon against Whites. That's all it is.