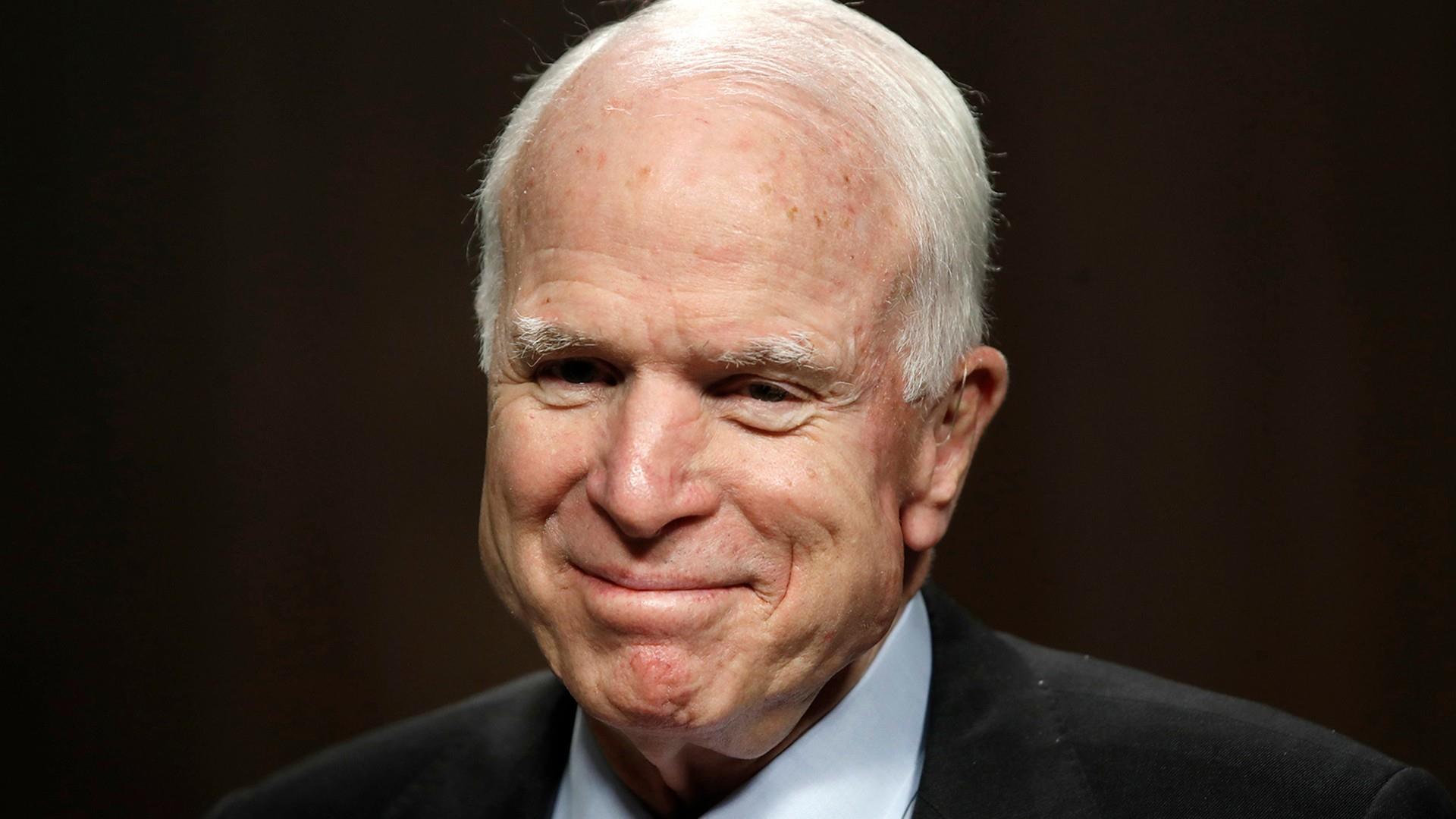 The Jew-run media is having problems finding stories to bash the President with. The Russia nonsense has gone nowhere, nobody cares about Michael Cohen kiking corporations and people are sick of hearing about Stormy Daniels. So now, they've latched on to a report claiming that a White House staffer mocked John McCain for being close to death.
A White House official mocked Sen. John McCain's brain cancer diagnosis at an internal meeting on Thursday, a day after the Arizona Republican announced his opposition to President Trump's nominee for CIA director, Gina Haspel.

Special assistant Kelly Sadler made the derisive comments during a closed-door White House meeting of about two-dozen communications staffers on Thursday morning.

"It doesn't matter, he's dying anyway," Sadler said, according to a source familiar with the remarks at the meeting.

The White House did not deny the account of Sadler's remarks, which came amid a discussion of Haspel's nomination and McCain's opposition to it.
We don't even know if this report is accurate but if it is accurate than Sadler deserves a promotion. Nobody gives a fuck about McCain. He's a traitor who sold out the American people to work for Jews and Israel. He deserves far worse things said about him.
The kikes in the media are acting like McCain is some type of great American hero even though that narrative is very much in question. His military record which he based his career off of is highly suspect. The people he served with said that while he was a prisoner of war he recorded anti-American propaganda and provided with food and prostitutes for his efforts. And we all know the damage he has done as a United States Senator.
If there is a hell, McCain will be sent there when he is dead. I don't think there is any doubt about that.