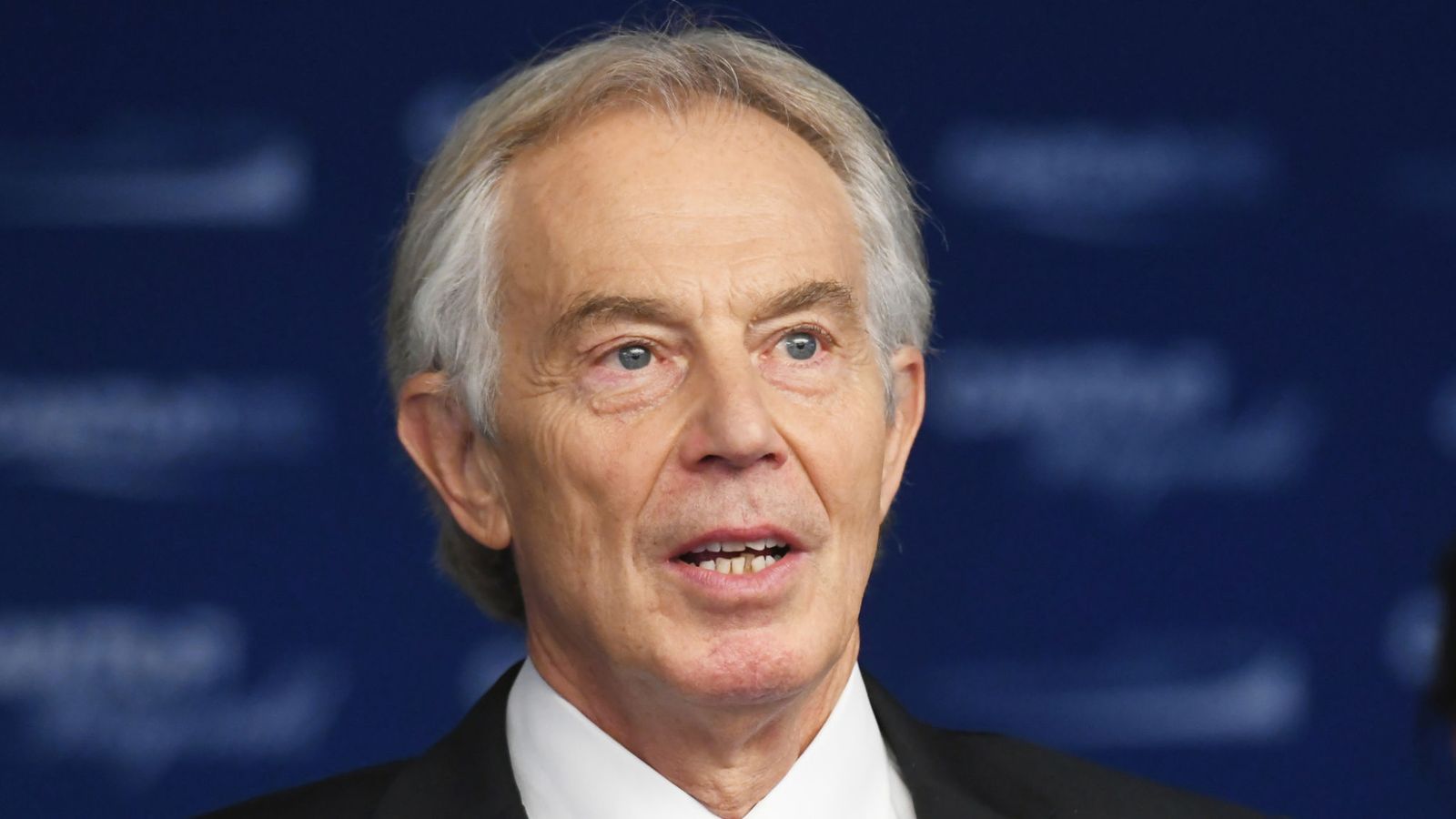 Former British Prime Minister and war criminal Tony Blair is demanding a second Brexit vote. He's promoting this as part of some goofy initiative dubbed the "People's Vote" that's led by a mixed-race monkey person.
Former British Prime Minister Tony Blair will push for another Brexit referendum in the United Kingdom amid the government's negotiations with the European Union over an agreement for Britain to leave the European governing body.

Blair will speak Friday at a People's Vote event in London, according to the BBC and Sky News, which report that the former prime minister will urge the government to support a second nationwide vote on whether to leave the EU following months of negotiation over the issue and concern that an initial referendum was done in haste.

"The real reason we should have another referendum is that we have had 30 months of negotiation and let's be clear, we are in crisis mode on this," Blair told BBC's Radio 4.

"The government is in a mess. Parliament cannot agree. Our knowledge has been vastly enlarged of what leaving the European Union will mean," he continued.

"If you look at all of this mess, how can it be undemocratic to say to the British people, 'OK in light of all of this, do you want to proceed or do you want to stay?'"
This idea of a second vote is complete bullshit. The British people just voted on Brexit a few years ago. Clowns like Blair are justifying their demands for a second vote based on the British government refusing to implement it. This is all the doing of British Prime Minister Theresa May who has purposefully pushed a Brexit deal that isn't even Brexit. She did this to create as much chaos as possible in order to politically push the United Kingdom back into the European Union.
Blair has a very funny definition of democracy. He seems to believe that if a particular vote goes against Jewish globalism, that the vote does not represent democracy. It is apparently only democracy if a vote advances Jewish interests. And comically, he claims that it is undemocratic if you refuse to accept an immediate re-vote on a matter that was just voted on.
What more evidence do you need to see what a hoax this horrible system of democracy is? It's obvious that the will of the people does not mean a damn thing in such a system. If it did, Brexit would have already been implemented by now.