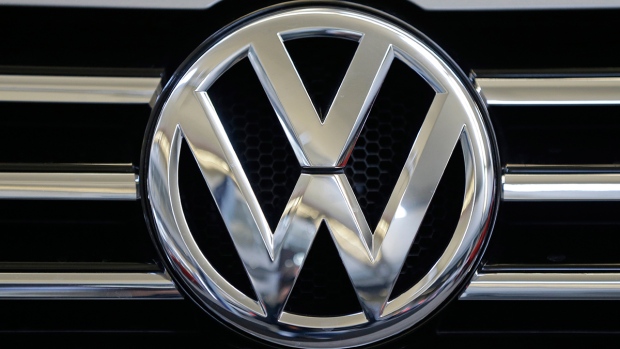 Volkswagen a car company that emerged to prominence when Adolf Hitler was in political power, is groveling to Jews by funding a German version of the Anti-Defamation League.
JTA:
Volkswagen is joining with the Anti-Defamation League to fund a Berlin-based office that will research and combat anti-Semitism in Europe.

"The initiative will focus on assessing the root causes of anti-Semitism, extremism, and bigotry in society and develop programs to counter it through advocacy and education," ADL said in a release Tuesday.

A spokesman for the German car manufacturing giant told the Jewish Telegraphic Agency that the Berlin office will be the first ADL presence in Europe in more than a decade. The funding, over the three years, is set to be in the low seven figures, the official said, with an option to expand and continue the initiative thereafter.

Herbert Diess, CEO of Volkswagen Group, the largest car manufacturer in the world, announced the bid Monday at the ADL's annual Washington conference. In an interview with JTA, he said he was concerned about the recent spike in anti-Semitism in Europe, and that Volkswagen had a special obligation to combat racism because of its origins in Nazi Germany.

"We have more obligation than others," he said. "The whole company was built up by the Nazi regime."
What an insane thing. Germans have been brainwashed into believing that their ancestors gassed Jews in fake shower rooms and turned them into soap and lampshades. This despite there being no evidence that any of this ever happened. And because of that they're constantly trying to make atones for things they never did. This is just part of this sickness that their people have been infected with.
But if they want to identify the root causes of anti-Semitism, all you have to do is look at the behavior of the Jewish race. The disgusting behavior of Jews is the only reason why people hate them. It is not very complicated.
Germans need to go back and read Hitler's book Mein Kampf. The behavior from Jews we see today is explained in Mein Kampf and it is why Jews have done everything in their power to prevent people from reading it.