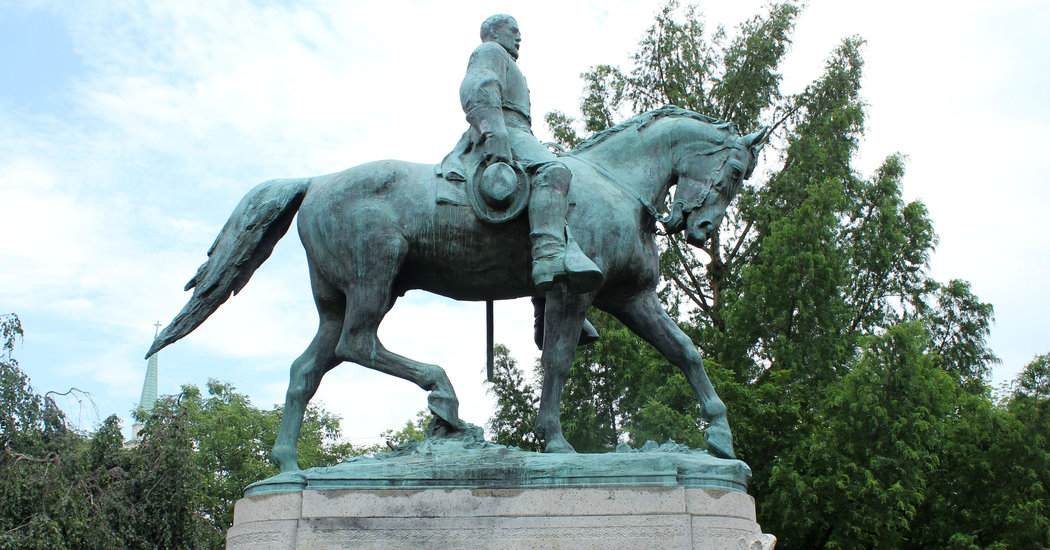 To anybody who was at the Unite the Right rally back in 2017, our sacrifices weren't in total vain. A Virginia judge has just ruled that Charlottesville's confederate statues are war monuments and protected by state law. This means, they can't be torn down.
PBS:
Virginia judge has ruled that Charlottesville's Confederate statues are war monuments protected by state law.

Judge Richard Moore's ruling came in a lawsuit filed against Charlottesville City Council members who voted in 2017 to remove a statue of Gen. Robert E. Lee.
Of course, the rule of law means nothing to our political enemies. The Unite the Right rally was proof of that. Anti-fascists attacked a group of people who had a permit to hold a rally in support of keeping the Robert E. Lee statue in place. They were aided in shutting down the rally with the help of corrupt local government people, the state and police. They also don't seem to have any problem tearing down statues regardless of what the law says.
Our political enemies selectively choose what laws they want to follow and enforce. It effectively means that the law doesn't matter and this is a big reason why America is descending into a potential civil war situation.