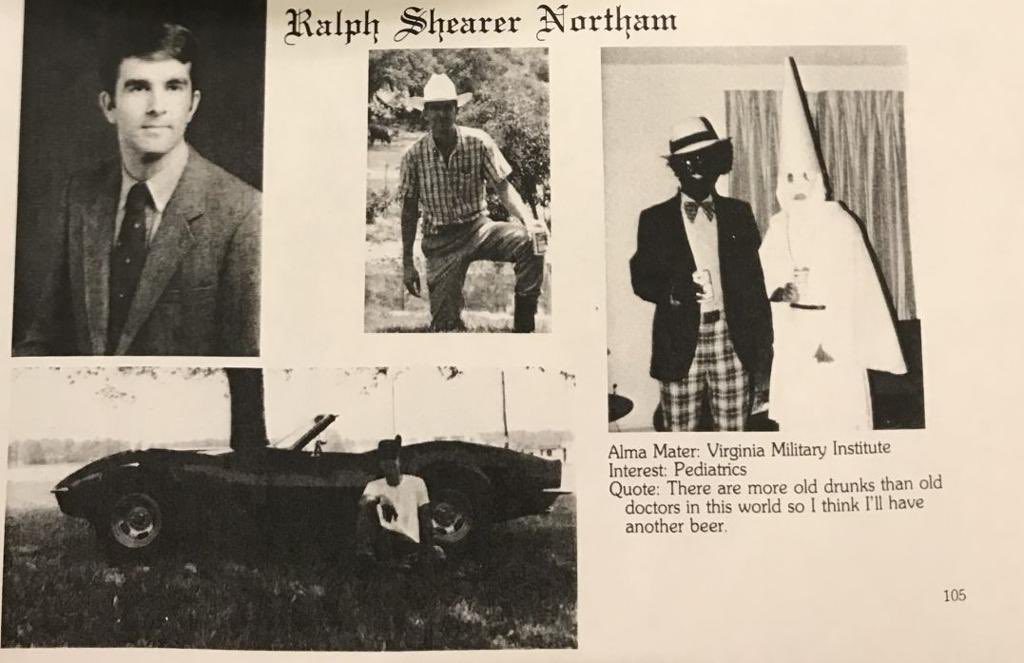 Virginia's Governor Ralph Northam a Democrat is refusing to resign after an old blackface/KKK photo of him from 1984 emerged. It is currently unknown if he is the guy in blackface or in the KKK outfit. Either way, it is a pretty funny photo and I see nothing wrong with it. This whole situation comes after he made comments supporting post birth abortions.
CNN falsely claimed that he was a Republican.
Wow! @CNN is such fake news that they're trying to pass off Democrat @RalphNortham as a Republican! pic.twitter.com/8ypCSFHwDx

— Harlan Z. Hill (@Harlan) February 2, 2019
They even admitted the "mistake" towards the end of this YouTube video. But it is doubtful that this was a "mistake." A racist Democrat certainly does not fit in with the bizarre Jewish political narrative that CNN promotes.
I'm obviously no fan of Northam, but I don't believe he should be forced to step down over some picture taken 35 years ago. Back in the 1980s, nobody thought there was anything wrong with this photo otherwise it would not have been published. This was before the cancer known as political correctness fully crept into our society. We are now at a point where it is impossible to keep up with the constantly changing rules of political correctness. It's completely insane.
Northam is now saying that it wasn't him in the picture even though he previously admitted and apologized for it.
My fellow Virginians, earlier today I released a statement apologizing for behavior in my past that falls far short of the standard you set for me when you elected me to be your governor. I believe you deserve to hear directly from me. pic.twitter.com/1rSw1oxfrX

— Ralph Northam (@GovernorVA) February 2, 2019
He's being criticized by Republicans and Democrats. Republicans are stupid to go along with this narrative as it is one of the main weapons by the Jewish media to go after them. They bring up something that happened years ago to claim that they are racists etc.. They should be using it to attack the very system of political correctness. But what can I say, your average Republican becomes paralyzed in fear if somebody accuses them of being racist.
Either way, I don't see how Northam survives this. He's a White man in a political party that hates White people. It's hard to see him not being forced out.