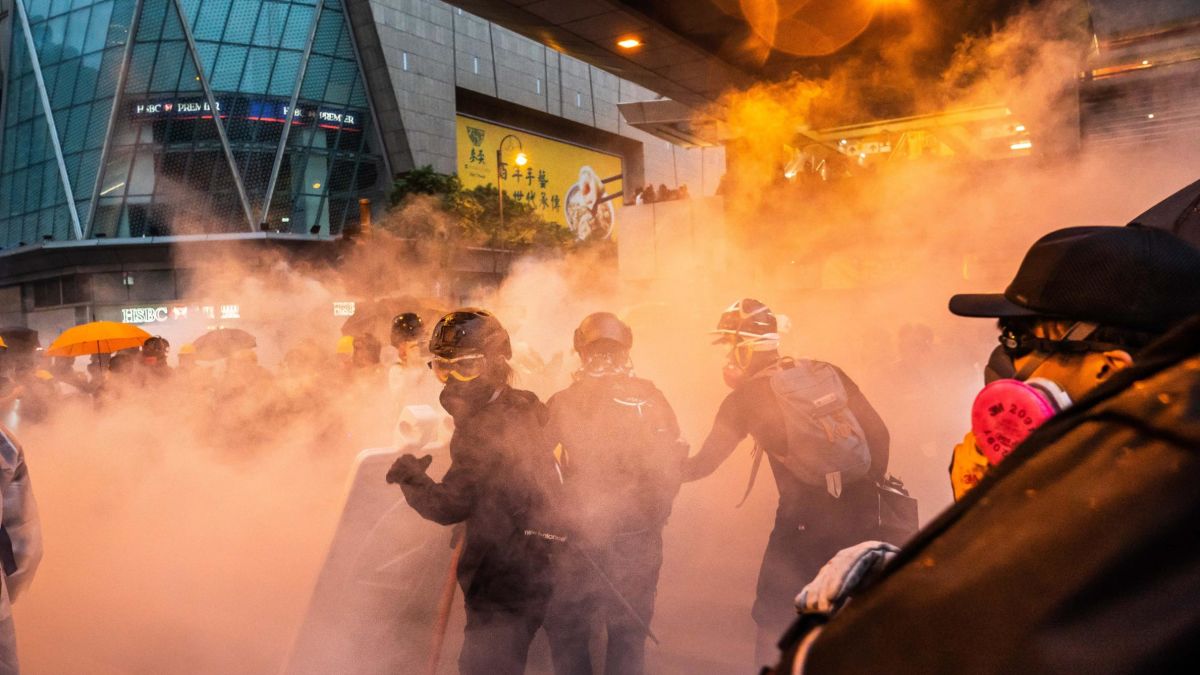 The violent CIA-backed riots in Hong Kong are continuing. The rioters were throwing petrol bombs and attacking cops over the weekend.
Protests turned violent in Tsuen Wan, in the western New Territories of Hong Kong, on Sunday as radical protesters hurled petrol bombs at police officers and brutally assaulted them.

Several police officers were injured after they were attacked by rioters while they were on duty in Tsuen Wan. Hong Kong's Commissioner of Police Lo Wai-chung visited the injured officers in Princess Margaret Hospital on Sunday night.

Lo expressed strong anger and condemnation against the reckless, violent and unlawful acts and said the police force will strive to investigate all violent acts that have caused serious, even life-threatening injuries to the police officers.

Sunday's marches took place in Tsuen Wan and neighboring areas. After the marches ended, violent protesters deviated from their routes to attack police officers.
These ZOG-backed riots are getting crazier and crazier. The Chinese should just send in the military to crush this violent uprising.
I mean, these people are rioting for American democracy, a system of which ensures that there are no tangible freedoms. The only freedoms allowed under this system are of the degenerate variety like the freedom to have abortions and the freedom to engage in gay sex.
And if you question how virtuous this so-called system of American democracy is, you'll be banned off the Internet by private Jew-run companies. There is no real freedom under American democracy and that is why I have no desire to see this system spread any further than it has.