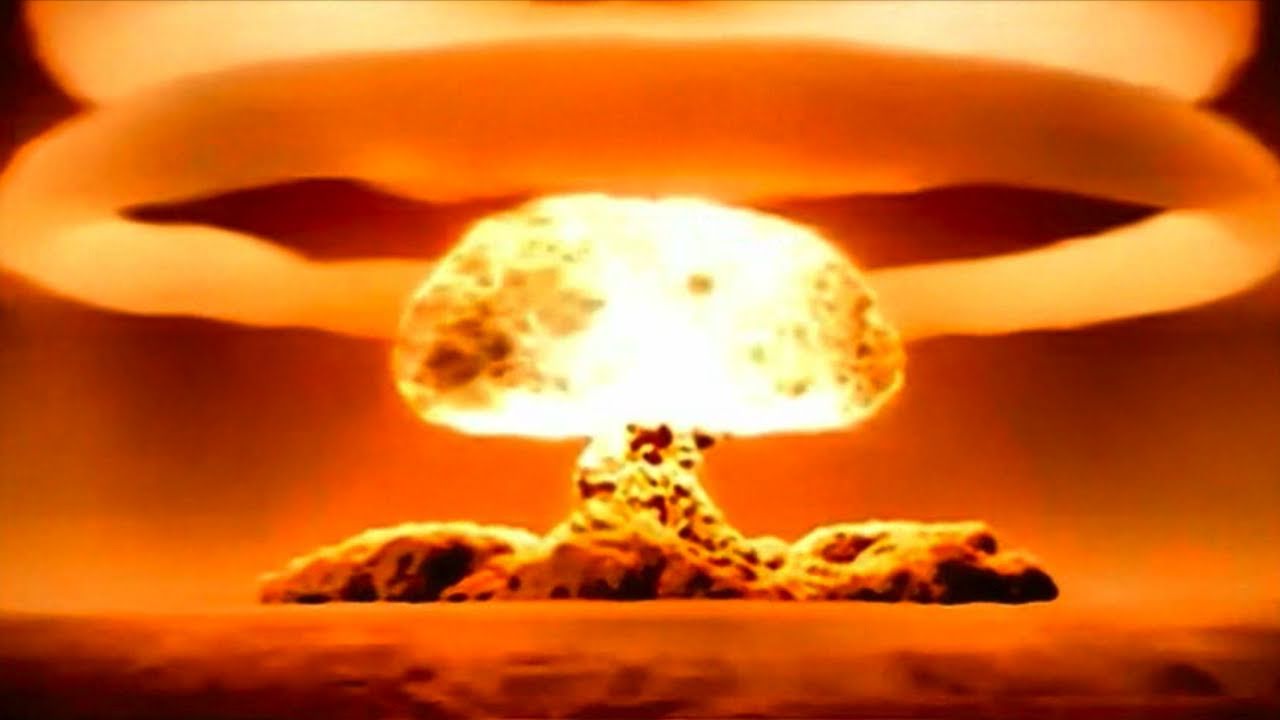 The United States Strategic Command otherwise known as STRATCOM posted a New Year's Eve tweet about dropping bombs and not balls. They were forced to apologize.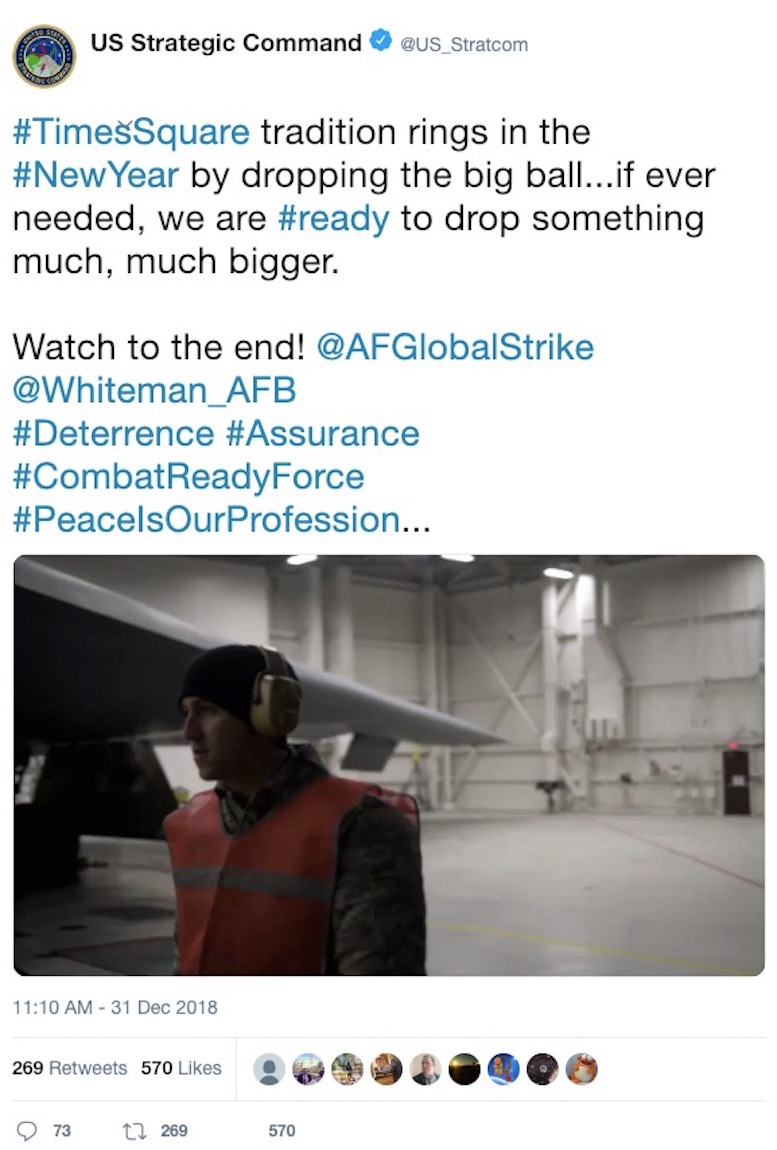 Our previous NYE tweet was in poor taste & does not reflect our values. We apologize. We are dedicated to the security of America & allies.

— US Strategic Command (@US_Stratcom) December 31, 2018
NPR:
U.S. Strategic Command is charged with controlling the nation's nuclear operations, but conceded it missed the mark with a New Year's Eve tweet comparing the famed ball drop to a B-2 bomber dropping weapons.

"TimesSquare tradition rings in the #NewYear by dropping the big ball…if ever needed, we are #ready to drop something much, much bigger," read the now-deleted tweet from Stratcom's official account.

A slick video accompanied by pulsing music showed a bomber soaring through the air and releasing two conventional — not nuclear — weapons. "Stealth," "Ready" and "Lethal" flash across the screen in all capital letters. The video concludes with an explosion flashing into a huge fireball.

The backlash was swift, and by early Monday evening the unified command of four military branches had removed the tweet, issuing a mea culpa.
I don't see what's so wrong with this tweet, It was funny. Fuck values and shit.
Besides, considering how fucked up the world is right now, a nuclear war might substantially improve things.