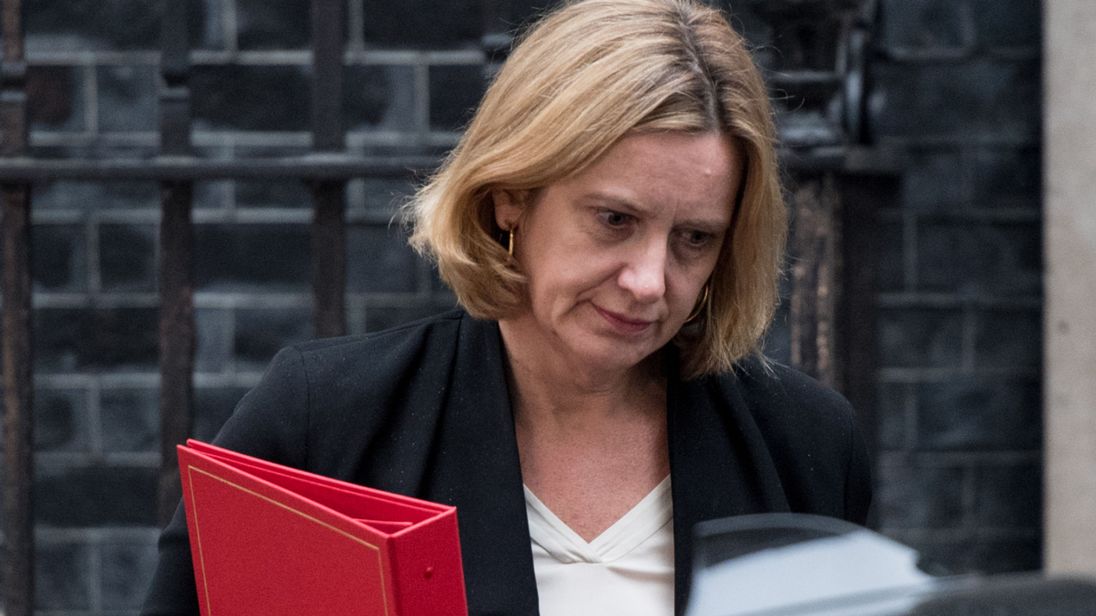 The United Kingdom is such a fucked up country. It is currently run by a bunch of grumpy middle aged women who seem to hate themselves and everyone around them. Amber Rudd the UK Home Secretary is one of those women. She just resigned after it emerged that she was misleading parliament about their targets to deport illegal aliens.
Amber Rudd quit as U.K. Home Secretary after an immigration scandal, stripping Prime Minister Theresa May of a pro-European ally and destabilizing her government just as internal battles over Brexit come to a head.

Rudd, 54, was due to address lawmakers in the House of Commons on Monday to defend herself against allegations that she misled Parliament over targets for deporting illegal immigrants. May's office confirmed she had resigned late on Sunday. No successor has been named yet.

Rudd's departure comes at a critical time for May's government. Rudd was due to be attending a key meeting of the Brexit "war cabinet" on Wednesday to weigh the options for the U.K.'s future trading relationship with the European Union. Her resignation will change the dynamic in that meeting — and, depending on who replaces her, could shift the Cabinet balance in favor of a harder Brexit.

Rudd was a key pro-EU voice who provided a counterpoint to pro-Brexit heavyweights, including Foreign Secretary Boris Johnson and Environment Secretary Michael Gove.
Her resignation is good news in some respects as she was against Brexit, but it's doubtful whoever fills her role will make any substantive changes.
What's fucked up is that she has been forced out because they had stated goals to deport illegal aliens. Something like that shouldn't even be stated. It should be policy to deport any and all illegal aliens regardless of their situation. If people are there illegally it means they broke the law and need to be held accountable. I don't give a shit about their sob stories. If any normal Brit broke the law they'd be forced to account fully for their actions. Take for example Count Dankula and his Nazi dog video. The full weight of the government was thrown at him.
Oh well, the UK is a shit show any way, especially London. That city is one of the biggest multicultural shitholes in all of Europe.