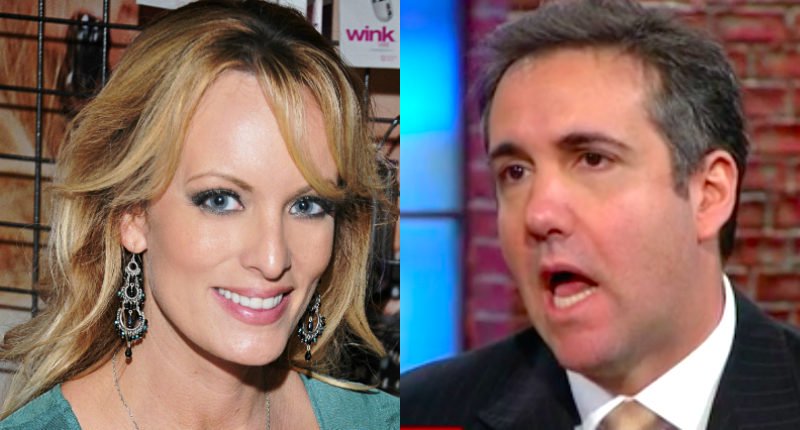 This retarded story just won't die will it?
Donald Trump's Jew lawyer Michael Cohen is saying that he personally paid porn star Stormy Daniels $130,000 with his own money.
The latest twist in the tangled tale of what happened between President Donald Trump and an adult film star more than a decade ago has taken a new turn Tuesday, with Trump's longtime personal lawyer claiming that he paid the porn star $130,000 out of his own pocket.

Michael Cohen, the lawyer who worked for Trump for over a decade, said in a statement obtained by Fox News that the 2016 transaction with StoRmy Daniels was lawful and not a campaign contribution or campaign expenditure "by anyone."

"Neither the Trump Organization nor the Trump campaign was a party to the transaction with Ms. Clifford, and neither reimbursed me for the payment, either directly or indirectly," the statement read.

Trump met Stephanie Clifford, who goes by the name Stormy Daniels in films, at a golf event in 2006 — a year after Trump's marriage to his wife, Melania. According to The Wall Street Journal's report, Clifford began talking with ABC News in the fall of 2016 for a story involving an alleged relationship with Trump, but reached a $130,000 deal a month before the election, which prevented her from going public.

The New York Times first reported on Cohen's payment. The paper said Cohen refused to answer follow-up questions like whether or not Trump knew about the payment.
I'm not going to pretend to know what the hell is going on here. What I will say is that Trump was being accused by numerous women of all sorts of crazy shit. His Jew lawyer may have paid her off with his own money to prevent another crazy story being pushed by the press before the election. He probably had his hands full with everything going on.
But if I had to guess I would say that Stormy Daniels either made up or exaggerated this story for attention and publicity. Even I wouldn't have fucked this porno slut and I especially wouldn't have fucked her if Melania was my wife.
Hopefully this dumb story just goes away. Even if Trump did fuck her, I couldn't care less. This allegedly happened 10 years ago and it doesn't affect anybody's life in a general sense. The only people who care about this is the Jew-run media because they think they can use it to attack Trump.