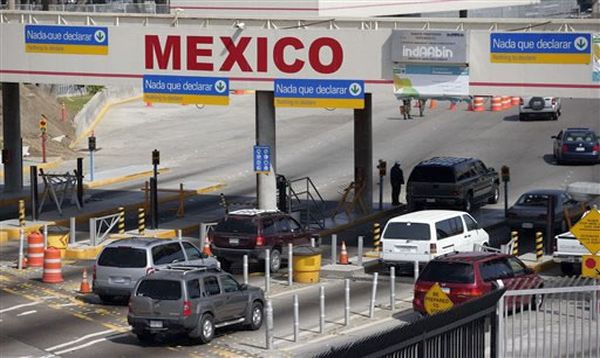 POTUS just said that he's going to close the entire border with Mexico if he doesn't get funding for the border wall. Sounds like an excellent idea Mr. President!
We will be forced to close the Southern Border entirely if the Obstructionist Democrats do not give us the money to finish the Wall & also change the ridiculous immigration laws that our Country is saddled with. Hard to believe there was a Congress & President who would approve!

— Donald J. Trump (@realDonaldTrump) December 28, 2018
…..close the Southern Border. Bring our car industry back into the United States where it belongs. Go back to pre-NAFTA, before so many of our companies and jobs were so foolishly sent to Mexico. Either we build (finish) the Wall or we close the Border……

— Donald J. Trump (@realDonaldTrump) December 28, 2018
…..Honduras, Guatemala and El Salvador are doing nothing for the United States but taking our money. Word is that a new Caravan is forming in Honduras and they are doing nothing about it. We will be cutting off all aid to these 3 countries – taking advantage of U.S. for years!

— Donald J. Trump (@realDonaldTrump) December 28, 2018
Yes, suspend funding for the shitholes in Central America also. And look into that ridiculous program that is sending $10.6 billion to those places. It's a total waste of money. The funds will be wasted because of corruption and will do nothing to stop all these brown hordes from invading America.
An even better idea would be to close the border indefinitely until Mexico writes a check to fund the wall. That would shut up all these assholes in the kike-run media who keep talking about how they thought Mexico was going to pay for it. These clowns pretend not to understand that Trump was referencing indirect methods to get Mexico to pay for it.