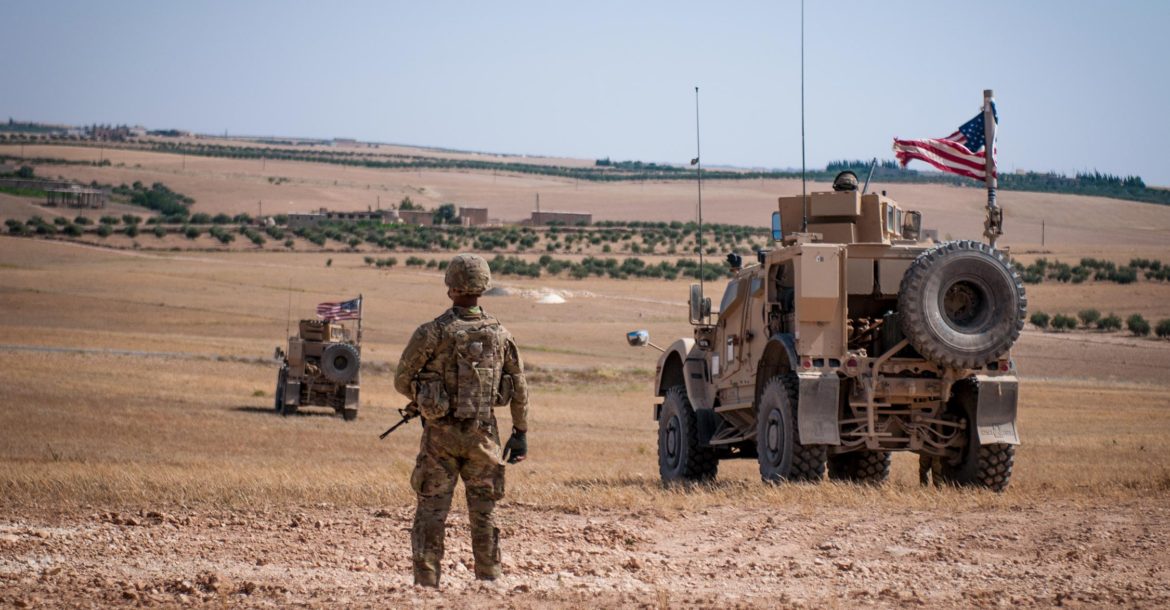 There are reports stating that President Trump has agreed to leave 400 soldiers in Syria. The Jewish media is calling this a major reversal to a strategic blunder and all of this other nonsense.
I do not agree with this characterization. They're just presenting it this way to attack him. The Islamic State has been defeated and he is still withdrawing the majority of forces that were in Syria.
President Donald Trump's reversal on plans to withdraw U.S. forces from Syria came after he was convinced European allies wouldn't remain on the battlefield without American support, risking a resurgence of Islamic State, according to a senior administration official familiar with the decision.

The U.S. will keep about 400 troops in Syria, split between forces in the northeast and the Al-Tanf base in the south, according to the official, who asked not to be identified discussing internal deliberations. The White House expects the remaining multinational force in Syria to be about 1,500 troops, though European allies haven't yet signed off on the plan, the official said.

The U.S. won't be in charge of the coalition's military operations but it will provide what the official called infrastructure. One goal of the force will be to ensure Turkish troops — who were expected to target America's Kurdish allies after the U.S. departed — don't venture further into Syria.

Despite earlier pledges to get American troops out soon, there is no timeline yet for a complete U.S. withdrawal, the official said.
Obviously I don't like leaving any number of troops in Syria. They should all be withdrawn in short order, but having 400 in the country is better than having 2,000 so long as they don't stay there indefinitely.
I'm willing to give Trump the benefit of the doubt on this so long as he is moving towards achieving a total disengagement from Syria.