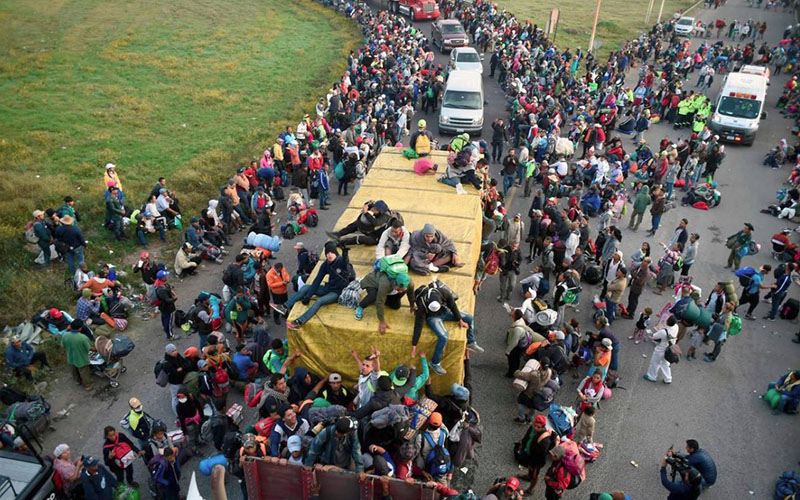 As leftists whined about Donald Trump's racism all day, Trump issued an order ending asylum protections for Central Americans who cross through Mexico.
AP:
Reversing decades of U.S. policy, the Trump administration said Monday it will end all asylum protections for most migrants who arrive at the U.S.-Mexico border — the president's most forceful attempt yet to block asylum claims and slash the number of people seeking refuge in America.

The new rule, expected to go into effect Tuesday, would cover countless would-be refugees, many of them fleeing violence and poverty in Central America. It is certain to face legal challenges.

According to the plan published in the Federal Register , migrants who pass through another country — in this case, Mexico — on their way to the U.S. will be ineligible for asylum. The rule also applies to children who have crossed the border alone.

The vast majority of people affected by the rule are from Central America. But sometimes migrants from Africa , Cuba or Haiti and other countries try to come through the U.S.-Mexico border, as well.
It's good to see that Trump is at least trying to make logical changes to fix this invasion problem. Unfortunately, this order will probably get challenged in the courts even though what he did is perfectly lawful and based on common sense.
We'll just have to see what happens with this but hopefully it sticks.