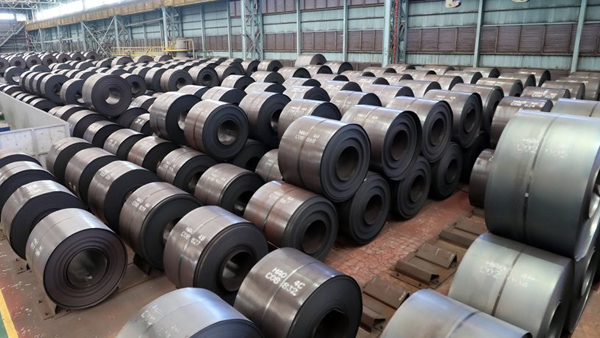 The Jew-run media is probably whining that this move to impose steel and aluminium tariffs is going to cause an economic collapse. In reality, it is just a small step taken to protect American jobs which have been shipped overseas thanks to all these stupid so-called "free trade" deals.
The United States on Thursday said it will impose tariffs on aluminum and steel imports from Canada, Mexico and the European Union, reigniting investor fears of a global trade war as Washington's allies took steps to retaliate against U.S. goods.

The move, announced by U.S. Commerce Secretary Wilbur Ross in a telephone briefing on Thursday, ended months of uncertainty about potential tariff exemptions and suggested a hardening of the Trump administration's approach to trade negotiations.

It also sent a chill through financial markets, with the Dow Jones Industrial Average .DJI down about 1 percent and the S&P 500 .SPX off around 0.6 percent. Shares of industrial heavyweights Boeing (BA.N) fell 1.5 percent while those of Caterpillar (CAT.N) shed 2 percent.

A 25 percent tariff on steel imports and 10 percent tariff on aluminum imports will be imposed on the EU, Canada and Mexico starting at midnight (0400 GMT on Friday), Ross told reporters.
Maybe now some trade deals that are actually fair can be struck. All of these "free trade" deals have been the most unfair and retarded deals imaginable. It's why manufacturing and blue collar jobs ended up in places like China, Mexico and other countries.
NAFTA is the best example of this. It was a deal struck to benefit big Jew-run multinational corporations. It was not a deal to benefit the American worker. Anybody who says otherwise is either a liar or a fool. It's one of the reasons the millennial generation has fewer quality job opportunities than ever before.