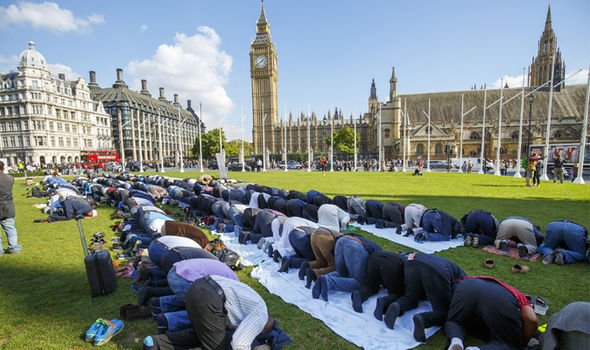 London is an Islamic shithole thanks to these filthy camel fuckers.
The President of the United States has decided to cancel his visit to the UK next month. One can't blame him considering that London is one of the most horrible Islamic shitholes in the world.
BBC:
Donald Trump has cancelled a visit to the UK planned for February, an official source has told the BBC.

The US president had been expected to open the new US embassy in London, but the ceremony may instead be hosted by US Secretary of State Rex Tillerson.

Mr Trump accepted the Queen's invitation for a UK state visit when Theresa May met him last year, although no firm date for that has been agreed.

Downing Street has declined to comment on the February trip cancellation.

The BBC understands that No 10 is considering options for a state visit later in the year, with plans for Mr Trump to have lunch with the Queen at Buckingham Palace.
Trump being a fair and diplomatic man came up with a good excuse.
Reason I canceled my trip to London is that I am not a big fan of the Obama Administration having sold perhaps the best located and finest embassy in London for "peanuts," only to build a new one in an off location for 1.2 billion dollars. Bad deal. Wanted me to cut ribbon-NO!

— Donald J. Trump (@realDonaldTrump) January 12, 2018
Of course, we all know the real reason he decided not to go. London is an Islamic shithole of Islamic shitholes.
I've been to London several times and I have no desire to go back. It's expensive and you have to deal with Moslems and other mud monkeys running around. You could even get blown up or run over by a car thanks to all the vibrant diversity in this shithole of shitholes!