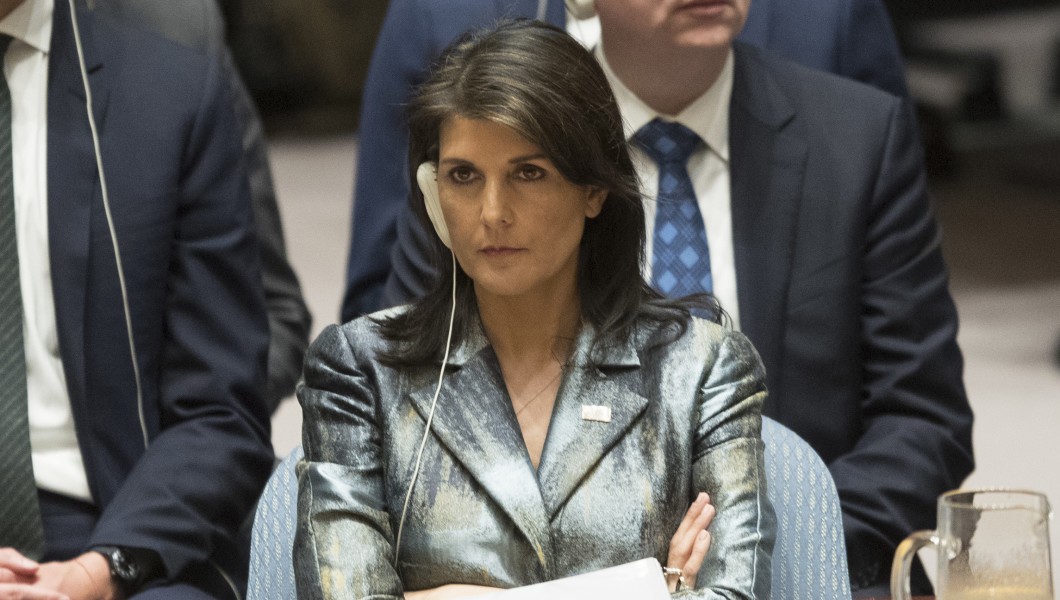 The fallout from the air strikes against Syria have not been nearly as bad as I thought. It does not look like we are going to have World War III. On top of that, we have this news about the President blocking additional sanctions against Russia that Nikki Haley was rambling on about during her recent interview appearances. I'm definitely skeptical, but it is good news.
President Donald Trump walked back U.S. Ambassador to the United Nations Nikki Haley's assertion on Sunday that the administration would be imminently announcing another round of sanctions against Russia.

A White House official told POLITICO Monday that Trump had not signed off on the sanctions, despite Haley's Sunday comments on CBS' "Face the Nation" that they would be announced as soon as Monday.

The administration had reviewed a series of options as part of the response to the chemical attack in Syria earlier this month, including the sanctions on Russian entities, but Trump had not officially approved them, the official said.

"The sanctions were always something that was just under consideration," the official said, adding, "We would not have rolled out sanctions through somebody saying them on a Sunday show."
We'll see what happens but this antagonistic nonsense against Russia has been insane.
We do not want any additional wars for Jews and Israel. Especially if it draws us into a war with Russia. Let the kikes fight their own battles.