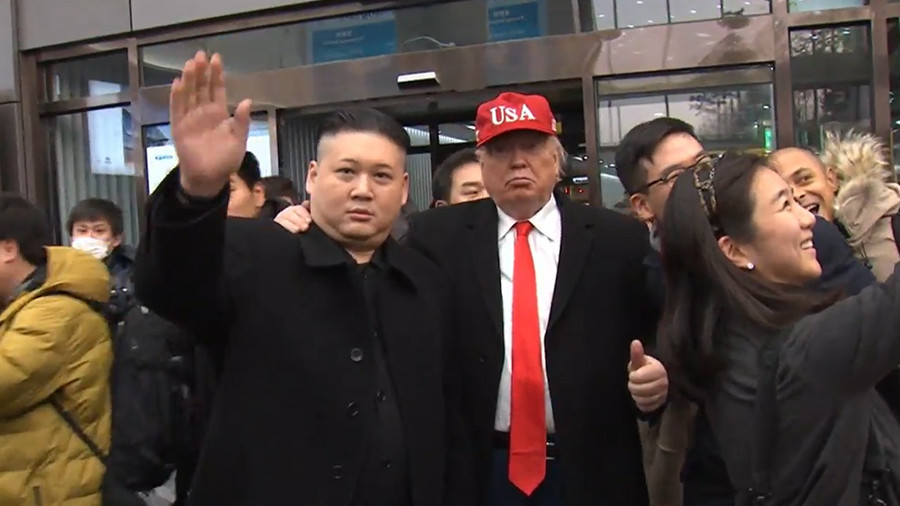 It looks like we have a huge foreign policy breakthrough. The President will be meeting with Kim Jong Un for talks. The talks are expected to happen before May.
President Donald Trump has accepted North Korean dictator Kim Jong-un's dramatic offer to meet, and he'll do it by May, a South Korean official said Thursday evening.

South Korea's national security adviser Chung Eui-yong informed U.S. press of the expected in-person conversation and said the goal of the unprecedented meeting between the two countries' leaders is permanent denuclearization of the Korean Peninsula.

Chung did not say where the meeting would take place.

A half hour after the foreign official announced the meeting steps from the West Wing, the White House confirmed Trump's participation. But it did not second Chung's claim that talks would be held within the next two months.

A statement from White House Press Secretary Sarah Sanders said the place and time of the meeting was still to be determined.

'President Trump greatly appreciates the nice words of the South Korean delegation and President Moon. He will accept the invitation to meet with Kim Jong Un at a place and time to be determined,' Sanders said. 'We look forward to the denuclearization of North Korea. In the meantime, all sanctions and maximum pressure must remain.'
Kim Jong Un talked about denuclearization with the South Korean Representatives, not just a freeze. Also, no missile testing by North Korea during this period of time. Great progress being made but sanctions will remain until an agreement is reached. Meeting being planned!

— Donald J. Trump (@realDonaldTrump) March 9, 2018
This is great news. Direct talks between the United States and North Korea is long overdue. Nobody wants war. A diplomatic solution to the issues should and can be achieved. This is a definite step in the right direction.
Trump deserves great credit for this. Same goes for Dennis Rodman.