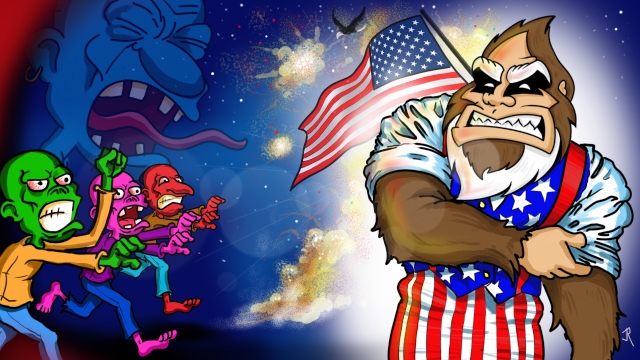 Look out everybody, it's time once again for that spicy FRIDAY NIGHT SPECIAL!
Tonight, Lee Rogers joins Azz once again to talk about the rise of the American Nationalsit Groyper Rebellion and the NeoCohens attempt to strike back, and much, much more!
The show starts at 10 PM EDT, 9 PM CDT, 8 PM MDT, AND 7 PM PDT. The energy will be high, the takes will be HAWT HAWT HAWT, and a great time is guaranteed for all!
So sign up for Dlive, sub Azzmador's Dlive channel, and hop in the chat! We'll save you a front row seat!
CHECK OUT THE FABULOUS SWAG IN THE TKR MERCH STORE!
Contribute to The Krypto Report via bitcoin:
1CS3n9xJYsEmjSkumiqgKseTBbBZQnrpxY
Contribute to The Krypto Report via Monero:
4GdoN7NCTi8a5gZug7PrwZNKjvHFmKeV11L6pNJPgj5QNEHsN6eeX3DaAQFwZ1ufD4LYCZKArktt
113W7QjWvQ7CWDDsN1jJYDwRjdr3ZF
 Thank you for listening!
© Copyright The Krypto Report 2019, All Rights Reserved