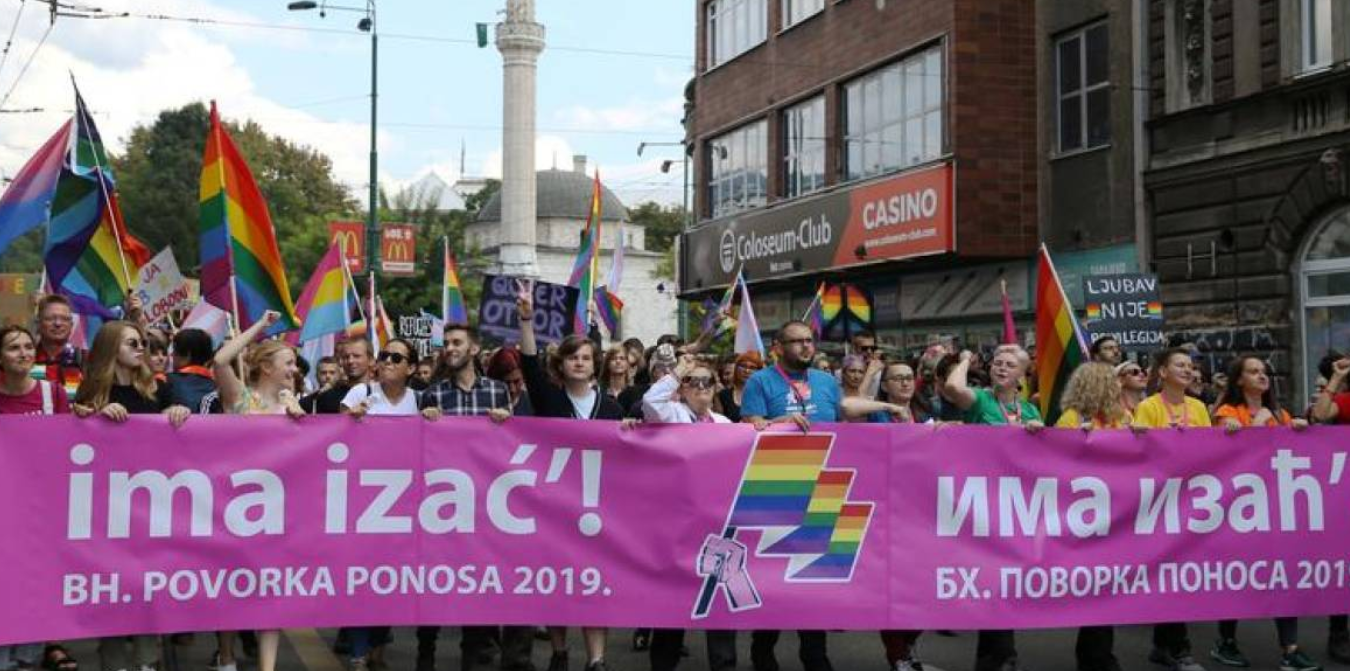 Homosexuality is a plague that is spreading across the planet. The plague is unfortunately being supported by the policies of Donald Trump's administration which is demanding that countries legalize the ability of men to fuck other men in the asshole.
Here's more evidence of just how out of control this plague has become. They just held a gay pride parade in Bosnia marking the first gay pride parade held in the country.
Several thousand people marched in Bosnia's first Gay Pride on Sunday, protected by a major security operation including anti-sniper units after some conservative Muslim groups organised counter-rallies.

The parade in the capital Sarajevo ended peacefully despite fears of violence prompted by aggressive hate speech online in a country where anti-gay sentiment can often be heard in public.

"I have always thought that basic human rights should exist for all and when I saw all those hate comments against the Pride march, I felt it was my obligation to come and show support," said Sanja, 54, from Sarajevo, who joined the march with her husband.

More than 1,000 police officers secured the event, shielding the walking area with fences and concrete blocks. Anti-sniper units were placed on the roofs of buildings along the main route in the city centre.

Bosnia is the last Balkan country to hold a Pride parade, seen as a test of tolerance of minority rights as it seeks to join the European Union. EU diplomats and the U.S Ambassador to Bosnia, who is gay, joined the march in support of LGBT people.
Why is it that we need to have these huge parades celebrating something which is an obvious mental illness?
There seems to be no stopping this sickness from spreading which is why I am now in favor of implementing the death penalty for faggotry. This seems to be the only way to prevent men from fucking each other in the ass and celebrating it like it is somehow a wonderful thing.
We have to do everything to stop this disease known as "the gay." What we are witnessing is an abomination.