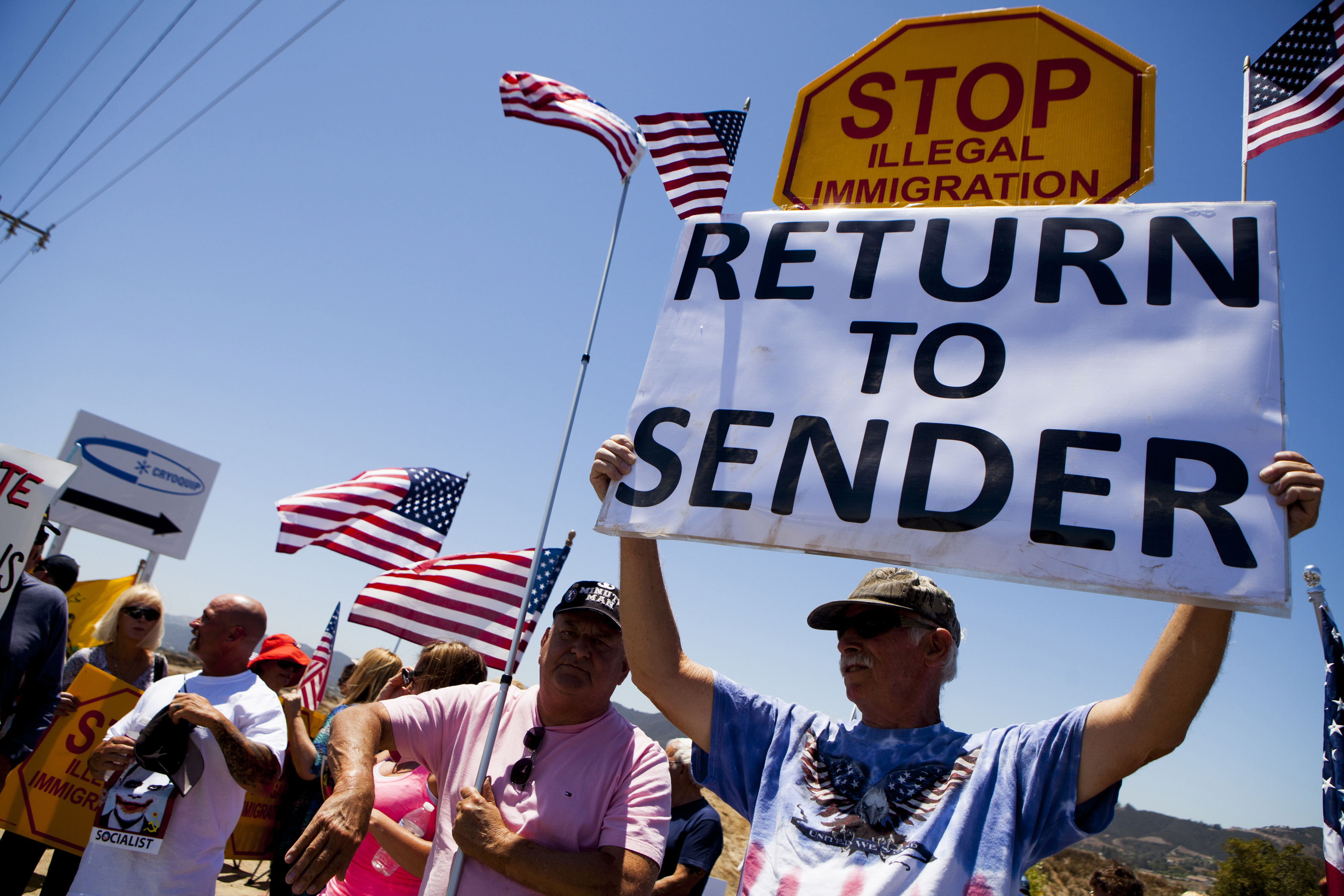 It looks like immigration reform is going to be the main focus over the next few months. What does or doesn't happen with this will be a defining moment for Donald Trump's presidency.
Urgent negotiations aimed at shielding young, undocumented immigrants from deportation intensified on Thursday as Republican U.S. senators emerged from a meeting with President Donald Trump expressing confidence a deal could be struck this month.

As a follow-up to the Republican-only talks on so-called "Dreamer" immigrants, Trump is inviting senators from both major parties to the White House next week. Some senators told reporters the aim was to hold the meeting on Tuesday.

"Next week the president is inviting a bipartisan group of senators to the White House to discuss the next steps on responsible immigration reform," White House spokeswoman Sarah Sanders told reporters.

For at least the past four months, Democratic and Republican senators have been meeting behind closed doors to try to fashion legislation that would protect at least 700,000 undocumented immigrants who were brought into the United States as children.

"I think we're narrowing the differences," Senator John Cornyn, the No. 2 Senate Republican, told reporters.

Even with evidence of progress, there were difficulties ahead.

Republicans continued to push for reigning in "chain migration" that could jeopardize the parents of Dreamers who are still in the United States illegally. And whatever deal that is cobbled together in the Senate could face opposition from hard-liners in the House of Representatives.
No deal on DACA should be made unless there's massive improvements to the immigration system. This means we want full funding for the border wall, an end to chain migration, a merit based visa system etc.. There should also be no path to citizenship for any of these anchor babies.
A race based visa system for immigration would obviously be ideal, but the political environment is not ready for that. This would at least be a step in the right direction and eliminate a good amount of the subhuman garbage coming in.
We'll have to pay close attention to how this turns out. This is obviously a very critical issue.