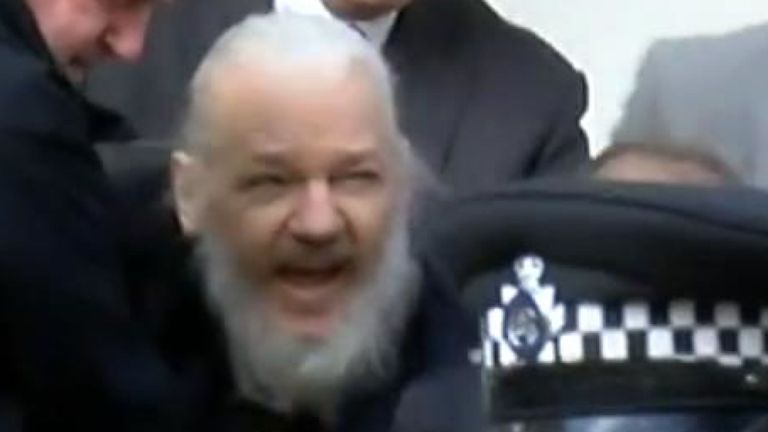 Sweden has reopened the hoax rape case against Julian Assange and are seeking his extradition. He was charged with rape because he allegedly did not wear a condom during consensual sex. The whole case was a setup.
Prosecutors in Sweden on Monday reopened a rape case against WikiLeaks founder Julian Assange, a month after he was forcibly removed from the Ecuadorian Embassy in London and after a U.S. extradition request over computer hacking charges.

A sexual assault investigation into Assange was dropped two years ago because prosecutors were not able to continue their case while he was holed up in the embassy. It was reopened at the request of one of the alleged victims.

Sweden also renewed an extradition request for Assange, raising a competing claim to the U.S.'s. Legal experts says it's not clear which claim will take priority.
Assange would absolutely be better off being extradited to Sweden than being extradited to the United States.
Probably what's happened is that the British worked out a deal with Sweden so they can extradite him there instead of the United States. Politically it makes sense, as people would be far more angry if they turned him over to the corrupt American judicial system where he'd face draconian sentences. This gives them a political way out. They don't look soft and they can just say that they thought he should face the charges in Sweden first.
It's stupid that Assange is being held in the first place. All this guy did was conduct journalism by publishing documents that people leaked to him. He should be set free immediately but unfortunately that doesn't appear to be in the cards.