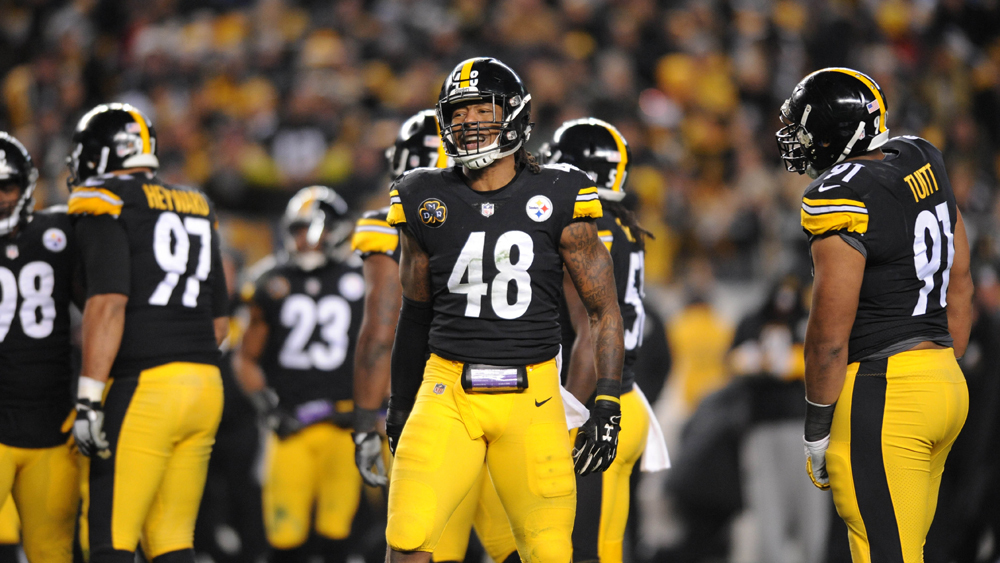 Ratings for these monkey ball spectacles are getting increasingly worse.
The Negro Felon League had another rough week. The Sunday Night Football game saw a 30 percent decline in ratings from the previous year.
THR:
Sunday's super-slim 39-38 victory for the Pittsburgh Steelers over the Baltimore Ravens was the biggest thing going for broadcast on Sunday night.

NBC's latest Sunday Night Football averaged an 11.6 overnight rating among households. Before time zone adjustments, it easily won the night — topping even the midwinter finale of AMC's The Walking Dead. But, stacked against a season high for the same week a year ago, the game suffered a pretty steep drop.

The Steelers' win was down 30 percent from the huge Giants-Cowboys game a year ago. And, even with such a tight matchup, this week's marquee primetime game was down 11 percent.
There were also all sorts of empty seats across the league and a crazy football ape trying to attack people in the stands after fans threw beer at him. Check out my Daily Stormer article for more details.
This is just another example showing how the league is losing more and more cultural influence. Fewer and fewer people are giving any fucks about a bunch of overgrown apes chasing after a ball. The ratings and empty seats prove this.