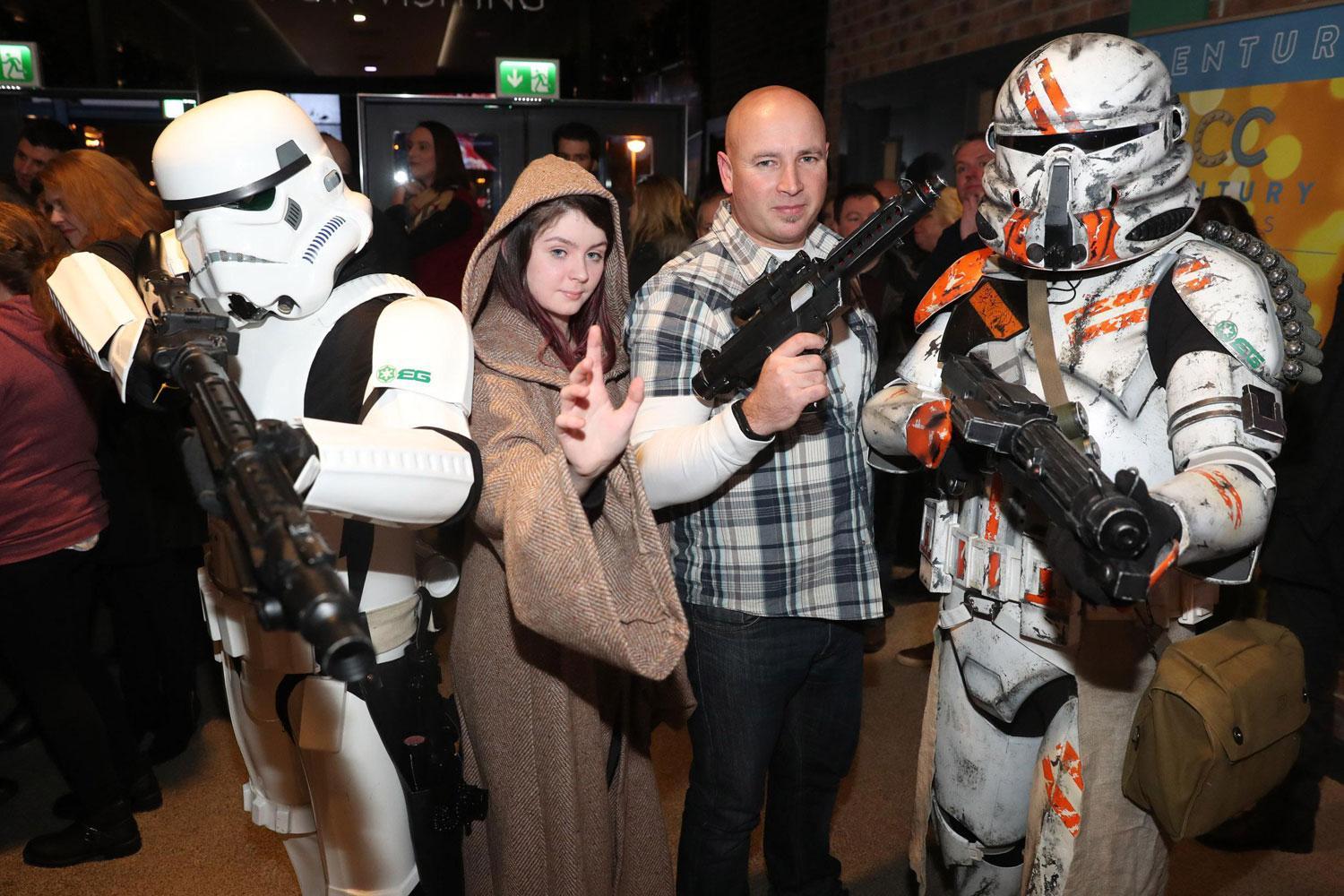 Homeland Security might have to put Star Wars fans on terrorist watch lists after this recent incident. Things got ugly. You simply can't have sound problems during the screening of a Star Wars film. That just can't happen!
Here we have another story showing once again how retarded and insane our society has become. Cops were called after a number of Star Wars fans staged a revolt against movie theater employees when there were sound problems at a "Last Jedi" screening. "Last Jedi" is the latest episode in the Star Wars franchise.
"Star Wars" fans at a Burbank theater went to the Dark Side when a screening of "The Last Jedi" played without sound for 20 minutes.

Moviegoers were ready to stage a new rebellion when an AMC Theater in Burbank either could not or would not restart the 10 p.m. showing of the film.

An angry stream of fans, some in Jedi costume, stormed the lobby, screaming and yelling, over the lack of sound.
lol some in "Jedi" costume. WTF is wrong with people?
Looks like most of the people who were causing an issue were Black though. Not that this is a surprise. Blacks are child like creatures who have a hard time dealing with their anger when things don't go their way.
Of course, most are going to assume that the people causing all the problems were White nerds dressed up as DarthVader or Han Solo.