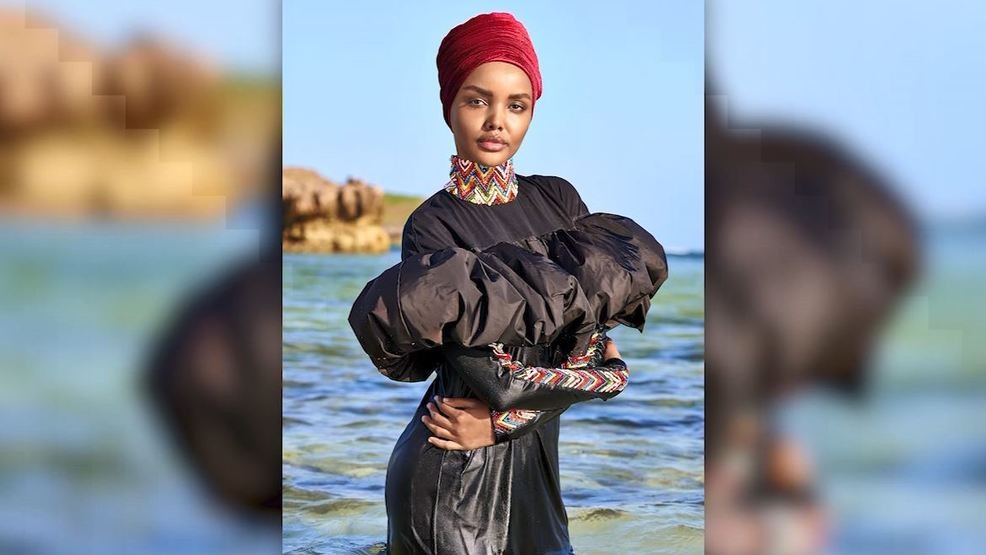 The Sports Illustrated Swimsuit Edition used to be a very simple thing. It showed young, fit females in bathing suits. That's because men like looking at pictures of young, fit women during their most fertile years wearing bathing suits. You can debate the merits of the concept, but most of the pictures in this magazine attempted to depict the ideal female form in a tasteful way.
Even this basic concept has been twisted and perverted in the clown world we now live in. It was bad enough that they started putting pictures of fat women in swimsuits like Ashley Graham in the magazine, but now they decided to put a Somali Moslem wearing a burkini and a hijab in their recent issue. It's being called "revolutionary" and "ground breaking" but it is nothing of the sort.
Halima Aden is featured in the magazine's 2019 swimsuit issue wearing swimwear that covers the entire body except the face, hands and feet.

"Young girls who wear a hijab should have women they look up to in any and every industry. We are now seeing politicians, business women, television reporters, and other successful hijabi women in visible roles and that is the message we need to be sending," Aden told the BBC. "The response has been incredible and I'm so honored that Sports Illustrated has taken the step to showcase the beauty that modestly dressed women possess."

Aden, who was born in Kenya's Kakuma refugee camp, moved to the U.S. when she was 7. She said the photoshoot, which took place in Kenya, was an extremely emotional experience for her.

"I keep thinking (back) to 6-year-old me who, in this same country, was in a refugee camp," Aden told the Sports Illustrated. "So to grow up to live the American dream [and] to come back to Kenya and shoot for SI in the most beautiful parts of Kenya — I don't think that's a story that anybody could make up."
Look at how ridiculous these images are.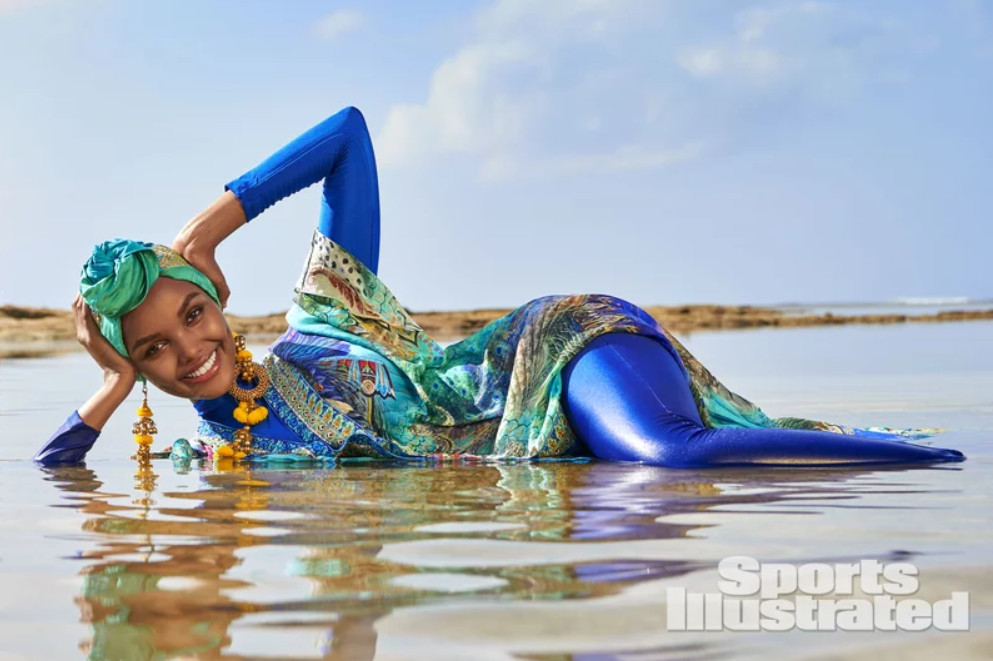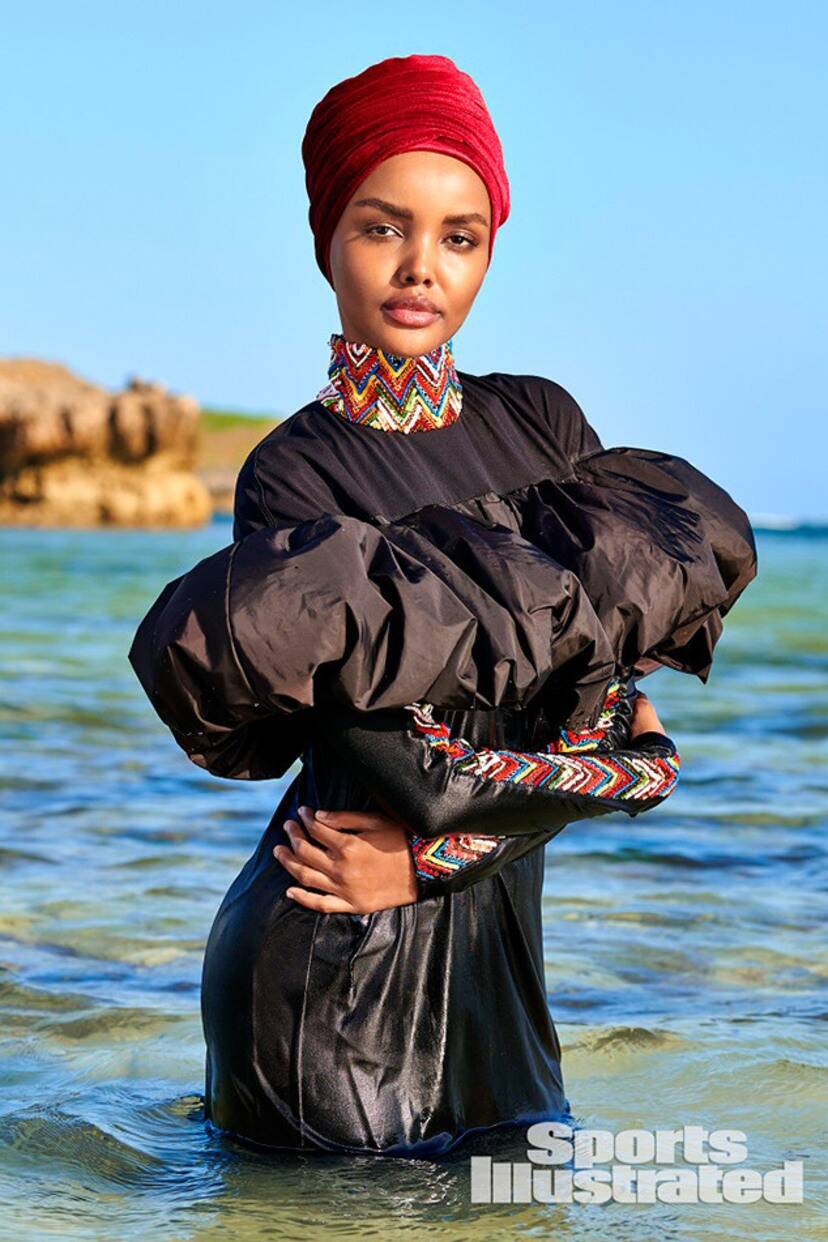 I don't understand the point of this. The idea of a burkini and a hijab was meant to conceal the sexual appeal of women in public. That was to ensure Moslem men weren't running around raping every woman around them. So what is the point of having a Somali Moslem wearing a burkini and a hijab in a magazine that's meant to depict the ideal female form? These are two contradictory concepts and the fact that it is being described as "historic" is insane.
None of this makes any sense. It is a bizarre perversion and the entire concept is repulsive.