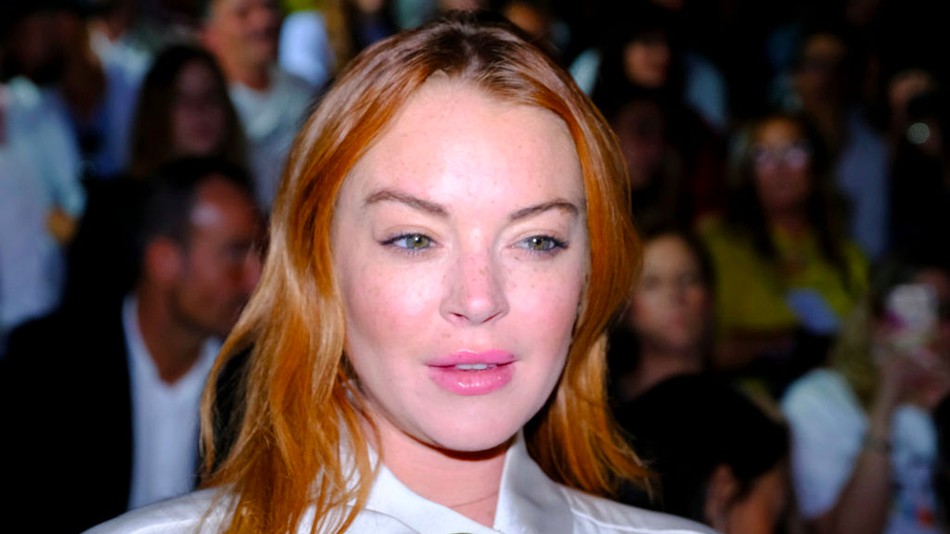 The used up whore Lindsay Lohan has not aged well. The bitch looks like she's almost 50-years-old even though she's only in her early 30s. Doing drugs and having an endless number of dicks jammed in her pussy has not served her well. She used to be a fairly attractive young woman but now she looks like shit.
Her poor life decisions have caused her to go completely insane. She was last seen live streaming herself on the Internet trying to kidnap brown kids in Russia. Her attempt to kidnap these little monkeys failed as their mother attacked her thus thwarting her sick plot.
Undoubtedly Lohan's plan was to kidnap these brown monkeys and take them back to America so she could use them for her own sexual gratification. Now that she looks like shit and no self-respecting man wants to fuck her let alone marry her, she's found herself in a pretty bad place.
Lohan is one sick bitch. This is what happens to many women who decide to ride the cock carousel throughout their 20s and do lots of drugs. They go insane when they hit their 30s and end up trying to rape brown kids from the third world.