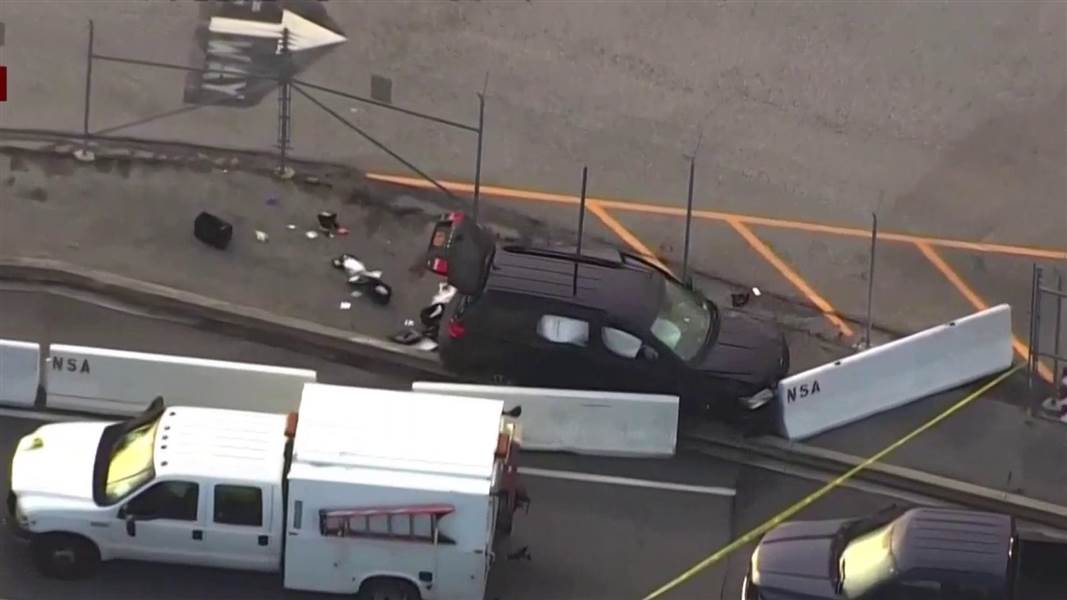 This morning there was a bizarre incident outside of the National Security Agency's headquarters at Fort Meade. Someone tried to ram through a security checkpoint with their car. This resulted in gunshots being fired and multiple injuries.
AP:
An unauthorized vehicle tried to enter the secure campus of the National Security Agency at Fort Meade on Wednesday morning, sparking a confrontation that left three people injured, authorities said.

Gunshots were fired during the incident, but officials said they did not believe any of the injuries resulted from gunfire. Gordon Johnson, special agent in charge of the FBI's Baltimore field office, would not give details about who opened fire but did say that, preliminarily, it looks like all gunfire was directed toward the vehicle.

At a news conference Wednesday afternoon, Johnson said the FBI was still collecting evidence but believes it was an isolated incident.
This sounds like a very weird situation. Whoever did this was probably mentally disturbed but this is America and we have many mentally disturbed individuals living here.
I am not a fan of the NSA and their Big Brother operations but I do not believe that ramming a car through security is an effective way to protest them.