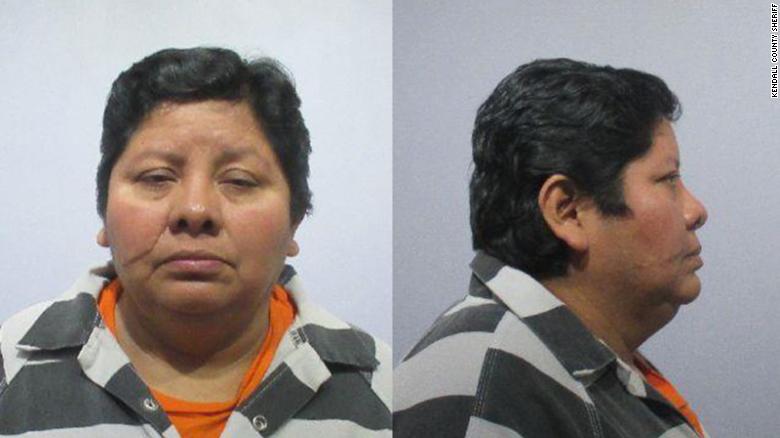 Even if you give these shitholers American citizenship, they'll still engage in shithole behavior. This shithole woman who held dual citizenship in the United States and Guatemala enslaved 33 shitholers in her Illinois basement.
CNN:
A woman has been arrested and accused of keeping 33 immigrants in her Illinois home, allegedly forcing them to work and pay her hundreds of dollars for rent, childcare and transportation, in addition to the thousands of dollars she said they owed her because she helped them get into the United States, federal court documents state.

FBI investigators raided the home of Concepcion Malinek, 49, of Cicero, Illinois, this week and discovered 19 adults and 14 children living in her home, according to a criminal complaint prepared by an FBI agent. All of them are believed to be Guatemalan citizens.

She faces two counts of forced labor.

Malinek allegedly threatened the migrants with "immigration consequences," the complaint says, if they shared what was going on inside the house with anyone else. The legal status of the immigrants was unclear.

A judge on Thursday ordered that Malinek remain in custody without bond until her trial, according to the court docket. She's currently being held at the Kendall County Public Safety Center in Yorkville, Illinois.

Malinek is a dual citizen of both the US and Guatemala, according to Department of Justice spokesman Joseph Fitzpatrick. She faces a maximum of 40 years in prison — 20 for each count.
This just proves once again, that these shithole populations will just turn whatever area they inhabit into another shithole. This theory that there's magic dirt in America that turns these shitholers into decent human beings is total bullshit. Just look at how they treat one another.
But I guess enslavement and forced labor is culturally enriching. That's at least what the Jews will say.