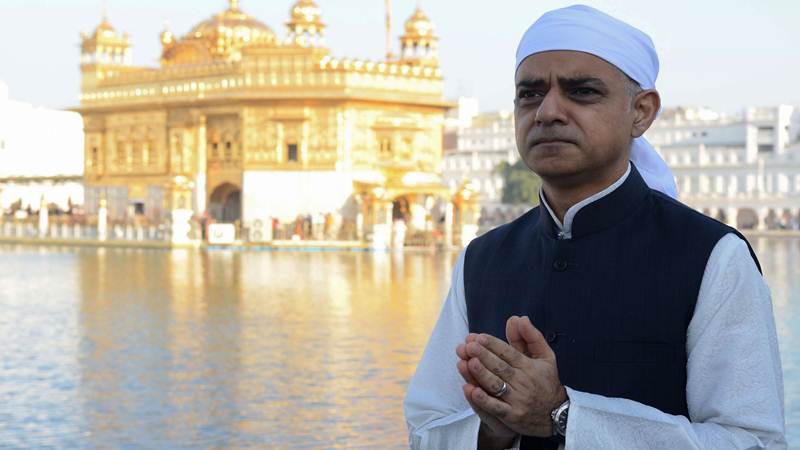 Sadiq Khan is a dangerous Islamic terrorist. Pay no attention the insanity that drivels out of his mouth.
The Moslem terrorist mayor of London Sadiq Khan is calling on the British government to apologize for colonial era deaths that occurred in India nearly 100 years ago.
London Mayor Sadiq Khan has urged the Government to apologise for a colonial-era massacre in India in which hundreds of people were killed.

British Indian Army troops opened fire on thousands of unarmed protesters in Amritsar on 13 April 1919, killing at least 379 people.

David Cameron was the first British prime minister to visit a memorial for the Amritsar massacre in the northern state of Punjab in February 2013.

He described the massacre by troops under British command as "deeply shameful", but stopped short of an apology.

Writing in the memorial's visitors' book on Wednesday, Mr Khan said it had been "incredibly moving" to see the site of the mass shooting, calling it a tragedy that should never be forgotten.
How about the Indians apologize to the British for failing to use toilets?
I mean seriously, who does this Moslem terrorist think he is? His people are in the United Kingdom blowing up people, running people over with cars and engaging in all sorts of madness. Yet despite all of that, he is lecturing the British people about an event that occurred over 100 years ago.
Khan is a terrorist. The British government should have him arrested. London is a multicultural cesspool over run with third world savages like Khan. He's the one who should apologize for being a filthy goat fucking terrorist.
At least Katie Hopkins has the right idea.
I call on you to make a full apology for the massacre on Westminster Bridge and London Bridge, 2017. And to all those who lose their lives in horrid attacks by Islamist terrorists. pic.twitter.com/EI1cRfoq8C

— Katie Hopkins (@KTHopkins) December 7, 2017