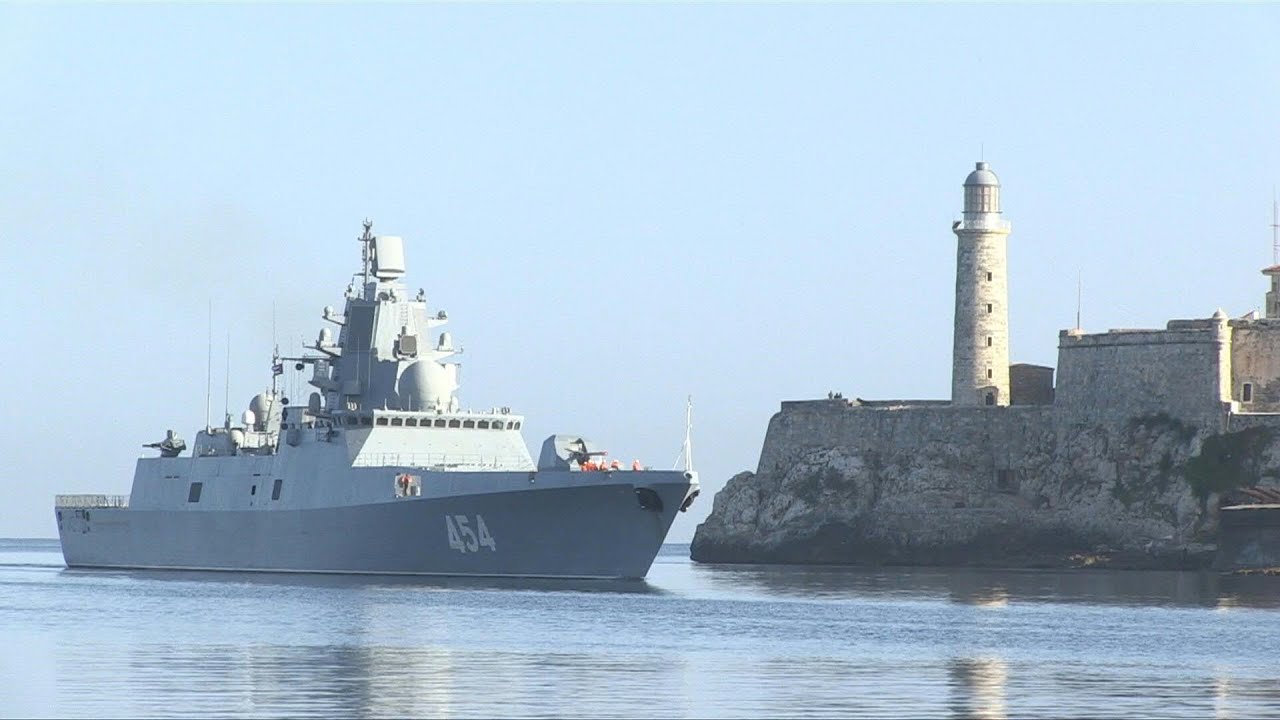 The Russians have just docked one of their most advanced warships in Cuba.
One of the Russian Navy's most advanced warships has docked at a port in Havana's harbor.

Armed with cruise missiles, air deference systems and other weapons, the Admiral Gorshkov — which pulled into Cuba's capital Monday — is the first ship in a new class of frigates intended to replace aging Soviet-era destroyers to project power far away from Russian shores.

It is accompanied by the multifunctional logistics vessel Elbrus, the medium sea tanker Kama and the rescue tug Nikolai Chiker, the Russian Navy says.

The naval group was greeted with a 21-gun salute from Cuban forces stationed at the entrance to the Bay of Havana. The Gorshkov — which entered service last year — responded with its own salute.

As U.S.-Russian relations have sunk to some of the lowest levels since the Cold War, Moscow has been considering further steps to boost its global presence. An air base and a naval facility in Syria are currently Russia's only military outposts outside the former Soviet Union but Russian military officials have talked repeatedly about plans to negotiate deals for Russian warships and aircraft to use foreign ports and air bases.
This is no doubt a response to all of the insanity coming out of Donald Trump's administration. Outside of the United States, Israel and Saudi Arabia who else would support an invasion of Iran? Anybody with basic common sense can see that such a war would be catastrophic not just for the region but the entire world.
Under normal circumstances, it is doubtful that such a move would have drawn much attention. But considering that Russia is an ally of Iran, it is obvious that Vladimir Putin is trying to send a message.