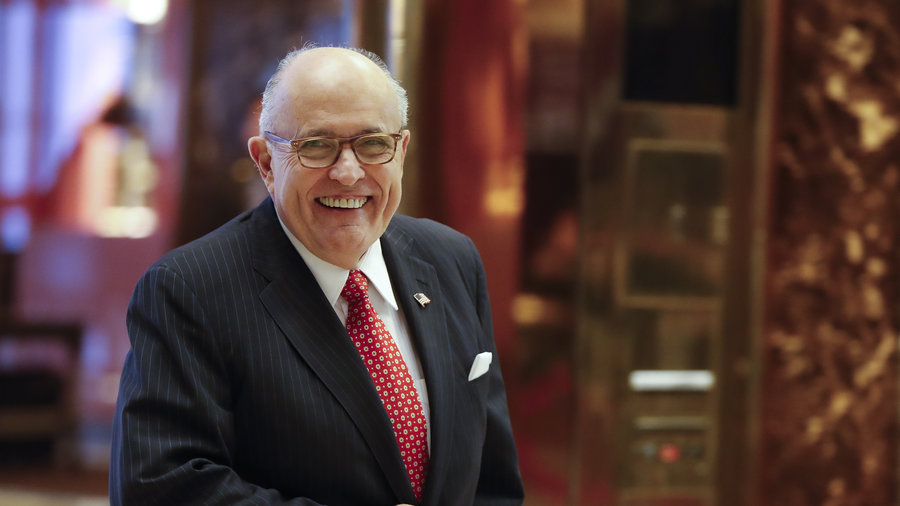 The President is bolstering his legal team by bringing on Rudy Giuliani. He will be attempting to negotiate an end to this retarded Russian collusion hoax.
Former New York mayor Rudolph W. Giuliani, a combative former prosecutor and longtime ally of President Trump, told The Washington Post on Thursday that he has joined the president's legal team dealing with the ongoing special counsel probe.

"I'm doing it because I hope we can negotiate an end to this for the good of the country and because I have high regard for the president and for Bob Mueller," Giuliani said in an interview.

Giuliani, who joins a legal team that has struggled to recruit new members to its ranks, said he has been speaking with Trump for weeks about joining the group of legal advisers. He said he would work alongside Trump's current attorneys, Jay Sekulow and Ty Cobb, who focus on the federal investigation into Russian interference in the 2016 presidential election. He also said he will soon take a leave from his law firm, Greenberg Traurig.
It's been a year and they've found no evidence of collusion. It's turned into a ridiculous fishing expedition that should be ended.
Hopefully Giuliani can put an end to this witch hunt for the good of the country. If he's successful with this, maybe he can be appointed Attorney General. While I'm not the biggest fan of Giuliani, I'm sure he'd do a better job than Jeff Sessions who has been utterly abysmal.