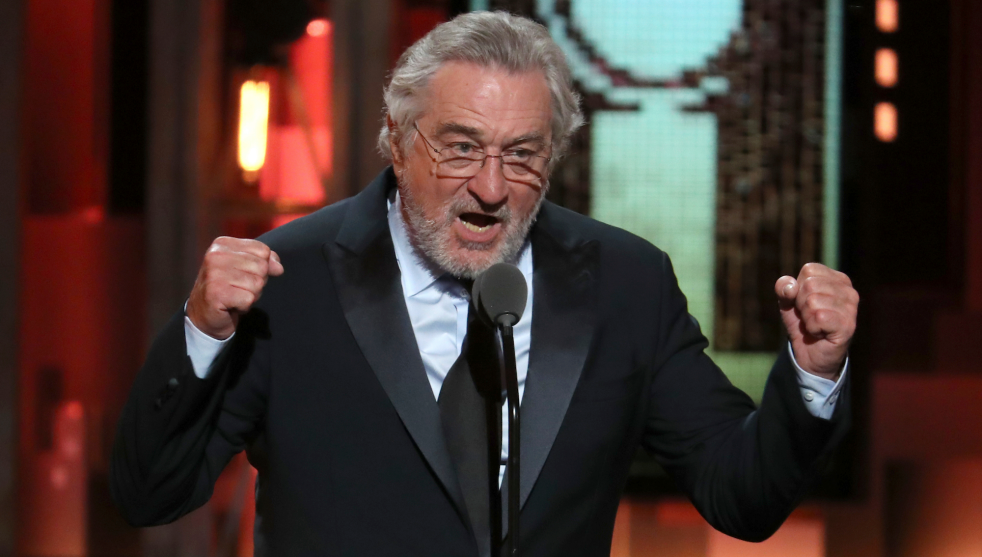 Does anybody still watch these stupid awards shows? If so, who are those people? These things are gay as fuck.
Illustrating that fact, was the crazy race-mixing weirdo Robert De Niro who yelled "fuck Trump" at the Tony Awards. He received a standing ovation from the nutcases in the audience for this remark.
I'm not sure why De Niro is so angry at Trump. He's done a good job with the economy and just made history with the North Korea talks. This rant was definitely ill timed.
Trump responded to De Niro with the following tweets.
Robert De Niro, a very Low IQ individual, has received too many shots to the head by real boxers in movies. I watched him last night and truly believe he may be "punch-drunk." I guess he doesn't…

— Donald J. Trump (@realDonaldTrump) June 13, 2018
…realize the economy is the best it's ever been with employment being at an all time high, and many companies pouring back into our country. Wake up Punchy!

— Donald J. Trump (@realDonaldTrump) June 13, 2018
Trump does bring up a good point. De Niro probably suffered brain damage back in the late 1970s when he was filming "Raging Bull" that old boxing movie. It's probably what led him to marry a nigger and produce ugly mongrel children.