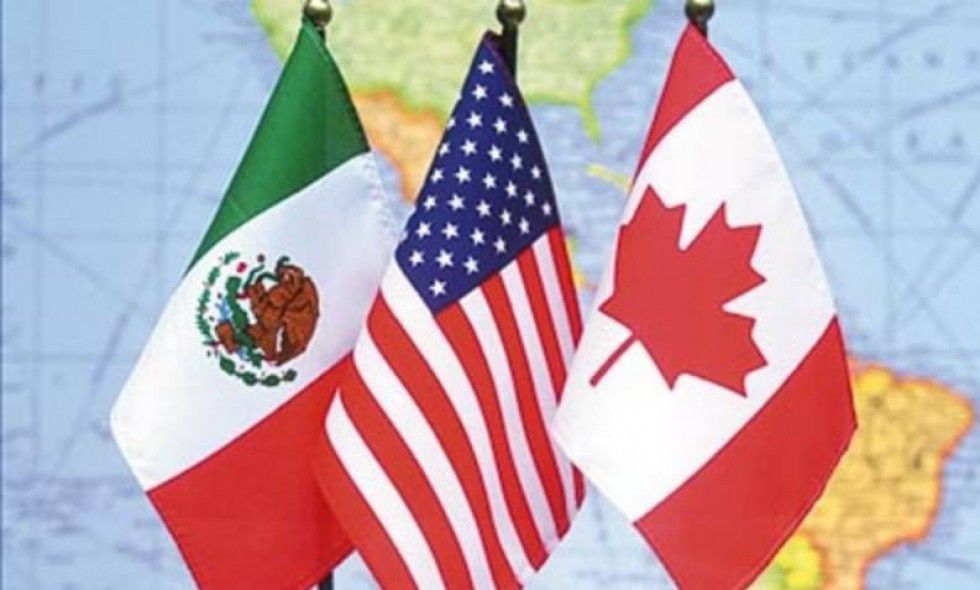 It looks as if a revised NAFTA deal might be completed shortly. The original NAFTA deal was a horrible deal for the United States, so any new deal should in theory contain great improvements.
AFP:
Canadian Prime Minister Justin Trudeau signalled Thursday he saw a strong chance of reaching a deal with the US and Mexico to revamp the North American Free Trade Agreement.

"We have a high chance of reaching a win-win-win deal for Canada, the United States and Mexico," Trudeau told reporters.

"With the pressures of the elections in Mexico, and the US elections, if we could announce something at the Summit of the Americas, that would be great," he added, in reference to the April 13-14 gathering of regional leaders in Peru.

Foreign Minister Chrystia Freeland headed to Washington to meet with her counterpart, US Trade Representative Robert Lighthizer, who on Wednesday met with Mexican Economy Minister Ildefonso Guajardo, to try to reach an agreement in principle on NAFTA.

The trio are to get together for a working dinner Thursday evening, according to public broadcaster CBC, and hold talks on Friday.

Freeland said negotiators in seven rounds of talks since last August had made "some good progress" in overhauling the 24-year-old trade pact.

Several stumbling blocks remain to be resolved, particularly Washington's proposals on rules of origin for auto manufacturing, a "sunset clause" for the agreement and a dispute resolution mechanism.

But the administration of US President Donald Trump is increasing pressure to quickly reach a new trade deal at a time when uncertainties about cross-border commerce are weighing on Wall Street, and ahead of July's presidential elections in Mexico and November's midterm US congressional elections.
I'm not going to say that we're going to get the greatest deal ever out of this, but I'm confident that it will be better than what we got now.
NAFTA was responsible for destroying what was left of the manufacturing base in the United States. This issue has been ignored up until now.
Say what you want about the President but he deserves credit for trying to resolve the issues our country has with trade. NAFTA and the trade imbalance with China are arguably the two biggest issues we've had on trade over the past several decades.