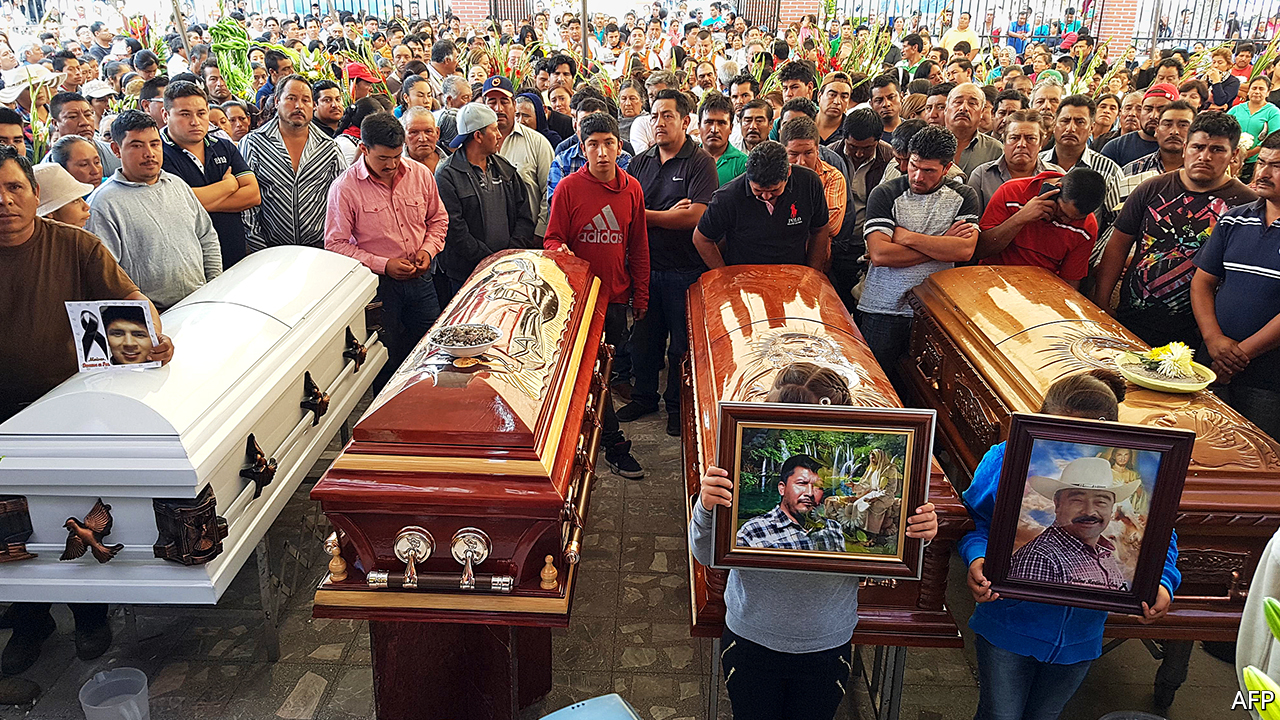 Mexico is one of the most violent countries in the world. It is a country dominated by drug cartels and criminals. Murders are common place and they just hit a new record for the second year in a row.
Murders in Mexico rose by 33 percent in 2018, breaking the record for a second year running, official data showed, underlining the task facing the new president who has pledged to reduce violence in the cartel-ravaged country.

Investigators opened to 33,341 murder probes compared with the previous year's record of 25,036, according to information from the Interior Ministry published on Sunday.

Mexico has struggled with years of violence as the government has battled brutal drug cartels, often by taking out their leaders. That has resulted in fragmentation of gangs and increasingly vicious internecine fighting.

The complexity of fighting criminal groups is a major test for President Andres Manuel Lopez Obrador, who assumed office in December, vowing to try a different approach to his predecessor.
So here we have a country that borders the United States that has all sorts of problems with violence. Yet we are told that we can't build a border wall to protect our country because that would be immoral.
This is insane gibberish. What's immoral is doing nothing to protect American citizens from these violent savages that keep flooding into our country. Building a wall is just the bare minimum. One could easily argue that there is cause to declare war against Mexico considering all the problems they cause for us.