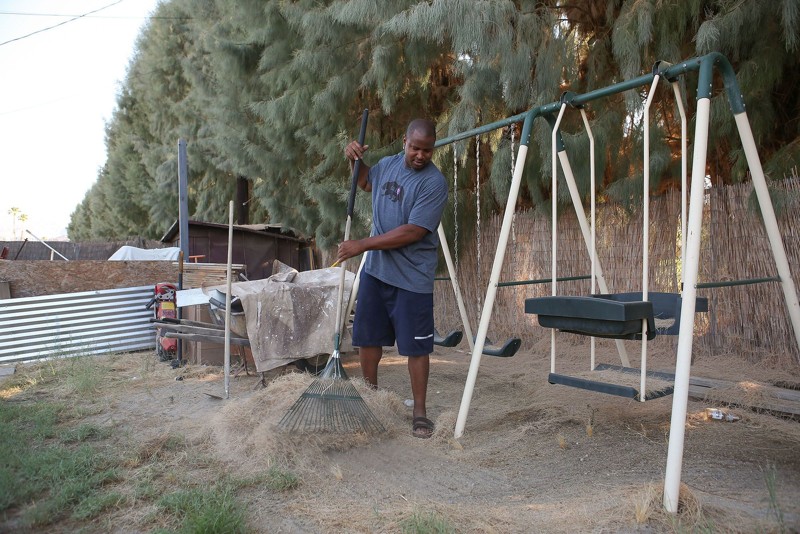 Trees that separate a golf course from a Black neighborhood are racist now. It might be easier to make a list of things that aren't racist instead of listing things that are racist at this point.
In Palm Springs, a bunch of apes of color are whining about how a row of trees separating a golf course from a Black neighborhood are racist. Since being called a racist is the worst thing in the world, it looks as if they're going to remove the trees.
AJC:
Palm Springs will remove a row of trees blocking a historically African-American neighborhood from a city-owned golf course.

At an informal meeting with neighborhood residents Sunday, Palm Springs Mayor Robert Moon, council member J.R. Roberts and other city officials promised residents they would remove the tamarisk trees and a chain link fence along the Crossley Tract property lines as soon as possible.

Many longtime residents of the neighborhood previously told the (Palm Springs, Calif.) Desert Sun they believed the trees were planted for racist reasons in the 1960s, and remained a lasting remnant of the history of segregation in the city. Residents said the invasive tamarisks, which block views of the Tahquitz Creek Golf Course and San Jacinto mountains, have artificially depressed property values and prevented black families from accumulating wealth in their property over the past half century.
Anything that remotely hurts the feelings of niggers is racist. Even things that don't hurt the feelings of niggers can be construed as some form of racism. It's gotten to the point where the term "racism" doesn't mean anything any longer. Especially when you have niggers whining about trees being racist.
This madness has caused White people to become increasingly angry and have driven them to become Neo-Nazi, White supremacists. It is obvious that identity politics and racial separation is the only way to deal with these problems. If Blacks were with their own people they wouldn't be able to cry about racism for all the issues that they have.