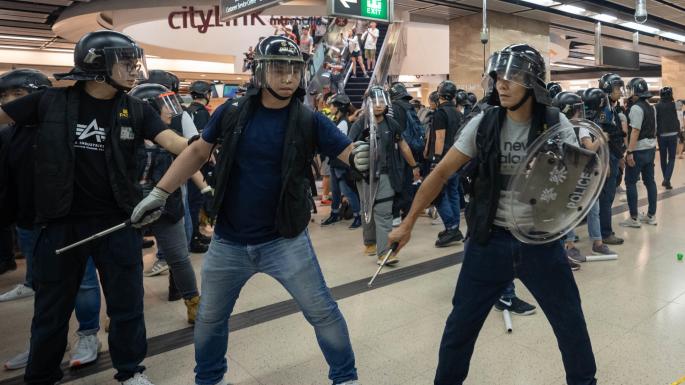 The utterly retarded situation in Hong Kong is continuing.
Dozens of people were injured at a subway station in Hong Kong on Sunday when a mob of masked assailants attacked protesters and passengers in a dramatic escalation of violence amid ongoing protests in the Chinese territory.

The sudden assault came after police fired tear gas at those who failed to disband after a massive march by demonstrators still fighting a proposed extradition bill and calling for electoral reforms in Hong Kong.

Dozens of men stormed the Yuen Long MTR station around midnight, forcing open closed entrances before hurling objects and assaulting protesters, in addition to passengers, at the subway station.

Hong Kong media released video showing masked assailants attacking commuters — and protesters clad in their trademark black clothing and yellow hard hats — in a subway station.

The attackers, meanwhile, were dressed in white and had black masks pulled over their heads. On Saturday, demonstrators had worn white at a counter-rally in support of police.

Footage from Apple Daily showed some of the attackers using umbrellas to beat people in the station and inside a subway car.

The South China Morning Post reported some people tried to fight back by hurling their helmets, and the Hospital Authority told the news outlet at least 45 people had been sent to nearby hospitals after the attacks.

Subway passengers, including one lawmaker, castigated police officers for allegedly failing to intervene.
Hong Kong has literally been a part of China since the late 1990s and allegedly the protests are about people in Hong Kong who could potentially be held accountable by the Chinese justice system. It's a pretty weak excuse for mass unrest.
But only reason we are seeing these protests and riots is because the CIA and other bad actors are stirring up trouble to harass the Chinese government. That's all this is.