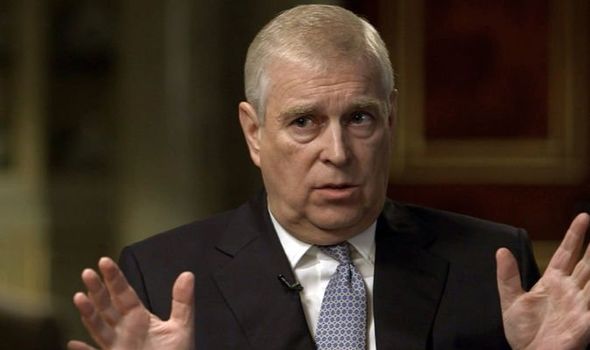 After Prince Andrew gave a really strange interview where he claimed that he couldn't sweat and talked about pizza, he has been removed from his official royal duties.
The Queen 'sacked' Prince Andrew from royal duties after discussing the crisis with Prince Charles and summoning her distraught 'favourite son' to Buckingham Palace to learn his fate.

The Duke of York is today being urged to fly to America to speak to the FBI with lawyers for Jeffrey Epstein's victims warning him 'any delay' must lead to US agents heading to London to interview him before Christmas.

Attorney Lisa Bloom, who represents five of Epstein's 'slaves', has said she is ready to subpoena Andrew and force him to give evidence in the US – but prosecutors would treat him as a witness to help prosecute Epstein's 'helpers' and co-conspirators rather than a criminal suspect.

Ms Bloom said: 'Andrew and his staff must cooperate with all investigations, show up for civil depositions and trials, and produce all documents. Nobody is above the law and everybody should have to answer questions'.

The Queen took decisive action against her second son last night in a desperate bid to contain the fall-out from the duke's disastrous Newsnight interview about his years of friendship with the paedophile.

Prince Charles, who is in New Zealand with his wife Camilla, is said to have stepped in and made it clear his younger brother be stripped of all royal duties.

Andrew will lose his £249,000 annual income from the taxpayer-funded Sovereign Grant as a result – but will keep his grace-and-favour home in Windsor and cash will still come in from his mother's Duchy of Lancaster estate, the source of her multi-million pound private income.
He's basically been setup as one of the major fall guys for this whole Epstein mess. And unlike Ghislaine Maxwell the Jewess madam who found all those young girls for Epstein, he is not Jewish.
In fact, because of her Mossad connections, it is doubtful we will ever see her again.

She's probably in Israel right now laughing about all this. And who knows, Epstein might be there as well. His entire death could have certainly been faked.
Either way, it is absurd to believe that Epstein killed himself. Nobody believes the official story.