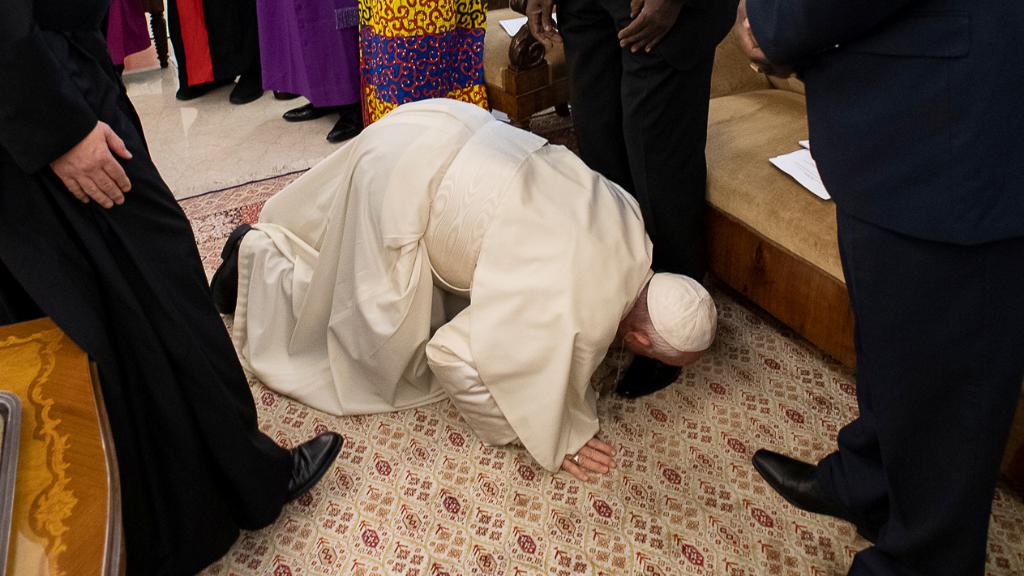 Pope Francis is a disgusting person. He seems to enjoy kissing the feet of niggers. He just did it again.
RT:
During a two-day retreat at the Vatican, Pope Francis stunned visiting dignitaries and onlookers alike with a grand gesture of humility by kneeling down to kiss the feet of South Sudan's formerly warring leaders.

"I am asking you as a brother to stay in peace. I am asking you with my heart, let us go forward," the 82-year-old pontiff told President Salva Kiir and his rival, the former rebel leader Riek Machar on Thursday.
What makes this so deranged is that the Pope recently refused to allow an actual Catholic to kiss his Papal ring which was historically a customary part of Catholicism.
The Catholic Church is dead. It is a weirdo cult of faggots run by a sick bastard who believes in stupid social justice agendas. The fact that he also enjoys kissing the feet of niggers should be enough for any sane person to avoid having anything to do with this fucked up institution.