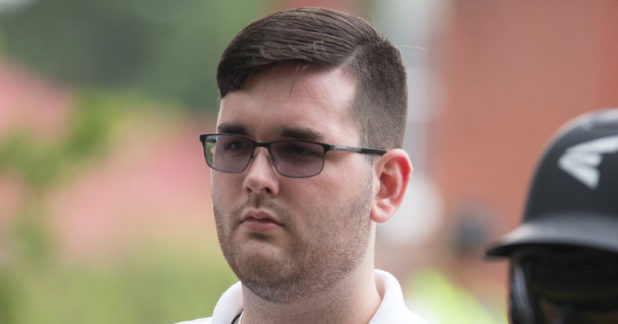 James Fields is finally getting his day in court stemming from the Dodge Challenger incident in Charlottesville, Virginia back in August 2017.
Apparently the judiciary has a different definition of what a speedy trial is because waiting 15 months for a trial in my estimation does not qualify as a speedy trial.
The Virginia murder trial of a white nationalist rally participant accused of killing a woman during a counterprotest in Charlottesville in 2017, is scheduled to begin Monday.

James Alex Fields Jr., 21, of Boone County, Kentucky, also is charged with federal hate crime charges in U.S. District Court that could end up as a death penalty case.

Prosecutors say Fields killed one and injured dozens when he drove his car into a crowd of people protesting an Aug. 12, 2017, white nationalist rally in Charlottesville. Heather Heyer, 32, of Charlottesville was killed.

Fields was photographed carrying a shield with a version of the white supremacist group Vanguard America's logo earlier in the day at the Unite the Right rally in Charlottesville. He was part of a group of men in the photo wearing the organization's uniform of khaki pants and white short-sleeve collared shirts. Vanguard America denied Fields was part of the group, according to an article from The Tennessean, which like The Cincinnati Enquirer, is a part of the USA TODAY Network.
The fact that he's getting charged with murder is ridiculous. When you look at the sequence of events that occurred, anti-fascists were attacking cars all around the city before the incident took place. They were blocking roads and creating all sorts of problems for motorists.
His car also appears to have been struck with a bat before he sped up into the crowd of anti-fascist fucktards who were blocking the street.
An anti-fascist professor named Dwayne Dixon has also admitted to chasing Fields with a rifle before the incident. He was confronted about this on camera and was in no mood to talk.
So considering the situation, it's clear that Fields was in a state of panic and undoubtedly feared for his life. There were violent mobs everywhere due to the fact that the police refused to do their job that day. This incident happened well past the time when police declared a state of emergency and were ordering people off the streets.
And on top of that, the fat whale Heather Heyer didn't even get hit by the car itself. She died of a heart attack. This is a fact that her mother stated on camera.
Based on all of this, the murder chargers are ridiculous and should get dismissed. Even a lighter charge like involuntary manslaughter is dubious considering the situation. He obviously feared for his life due to these mobs of terrorists that were roaming the streets.
Of course, we do not know if he'll be let off simply because of the corrupt Jewish judiciary we have in America. For weeks if not months they painted Fields as one of the most evil people in the world and it is safe to assume that they're going to do everything they can to crucify him.