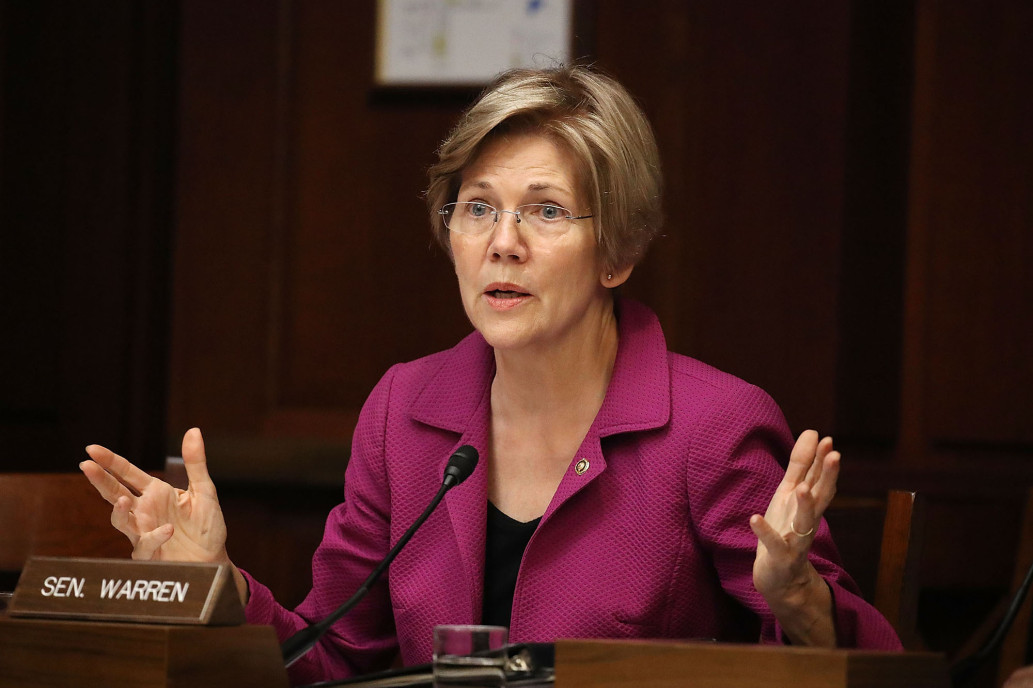 Elizabeth Warren better known as Pocahontas is refusing to take a DNA test to prove her alleged American Indian heritage.
Sen. Elizabeth Warren batted down calls for her to take a DNA test to prove her Native American heritage in an interview that aired Sunday.

"I know who I am. And never used it for anything. Never got any benefit from it anywhere," Warren said of her ancestry on NBC's "Meet the Press."

The Massachusetts Democrat has been under increased pressure to provide evidence of ​her ​Native American roots, with President Trump repeatedly mocking her as "Pocahontas" as recently as Saturday.

An editorial this month in Massachusetts's Berkshire Eagle urged Warren to buy a DNA test for $99 to resolve the issue once and for all.
She doesn't want to take a DNA test because she's lying about her alleged American Indian roots. She claimed this to take advantage of affirmative action policies to get her job as a professor. The idea that she's an American Indian is ridiculous.
But if she really did have American Indian heritage, she would have no problem taking a DNA test.